"Arçelik: A Leader in Sustainable Home Appliances and Carbon Neutrality"
Arçelik, one of the top three white goods companies in Europe, with a consolidated turnover of €6.5 billion in 2021, received the highest score for the DHP Household Durables sector for the fourth year in a row, for its leadership in sustainability and net-zero.
With a solid decarbonization roadmap, Arçelik became the first and only company in the industry to receive the Terra Carta Seal from the former Prince of Wales.
Arçelik's Parent Company, Koç Holding: Turkey's Largest Industrial and Service Group
"Koç Holding, Arçelik's parent company, is a powerhouse in the industry with an annual turnover of 70 billion euros. As Turkey's largest industrial and service group in terms of revenue, exports, number of employees, tax payments, and market value, they are also one of the world's top 500 companies.
Arçelik and Whirlpool Form New Independent Home Appliance Business in Europe
On January 17, 2023, Arçelik's wholly-owned subsidiary, Ardutch B.V, and Whirlpool Corporation's wholly-owned subsidiary, Whirlpool EMEA Holdings LLC, announced the formation of a new independent business in the field of home appliances in Europe. This new venture will bring together the manufacturing expertise of both companies, European home appliance brands, a strong supply chain, effective distribution and sales network, and an innovative product pipeline, to deliver higher value to customers.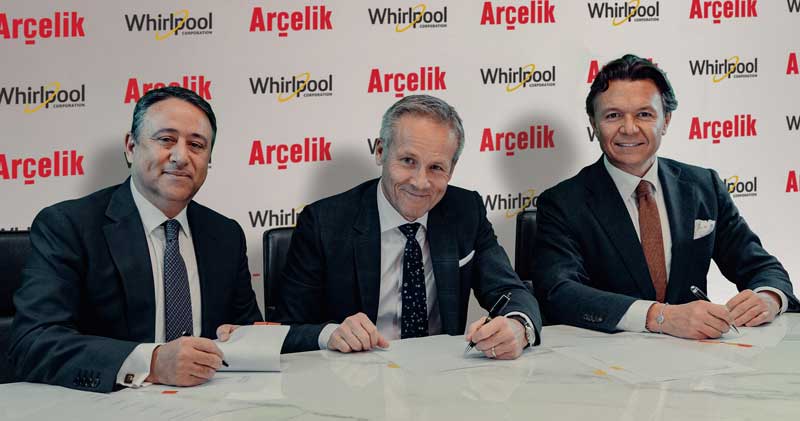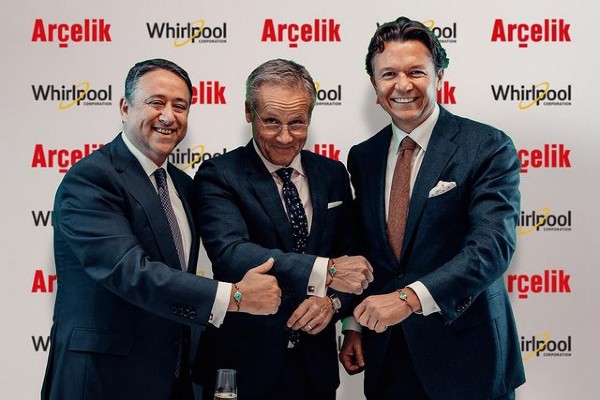 Shaping the Industry Together: Chen Hsong Group and Arçelik's Proven Partnership
Chen Hsong Group has enjoyed a long-standing partnership with Arçelik for over a decade. With its cost-effective injection moulding solutions, Chen Hsong Group has become the largest and most important supplier of injection moulding machines for Arçelik and its subsidiaries. In the future, Chen Hsong Group and Arçelik will also delve deeper into green raw materials and sustainable manufacturing practices for injection moulding machines, working together to improve production capacity and efficiency, reduce energy consumption, and decrease emissions.
The Chen Hsong Group extends its heartfelt congratulations to Arçelik and Whirlpool on their recent partnership agreement. We are thrilled to be able to continue serving such world-class companies as Arçelik and Whirlpool. 2023 marks the 65th anniversary of the Chen Hsong Group's founding, and just like Arçelik, our company was founded during the same era with a shared dream of technology and a deep-rooted heritage. We also share a common philosophy when it comes to protecting the environment and promoting sustainable development. We look forward to working together to bring technological, revolutionary and innovative changes to the world in our respective fields.
65 Years of Innovation and Excellence: Chen Hsong Group's commitment to customer satisfaction and technological advancement
For many years, the Chen Hsong Group has adhered to the corporate philosophy of "what our customers want, is what we will do", and has been committed to technological innovation and directly addressing pain points in the industry. Customers in various domestic and international industries such as home appliances, automobiles, building materials, electronics, transportation, packaging, aerospace, toys, new energy, and more, look to Chen Hsong for solutions and innovation to continuously develop.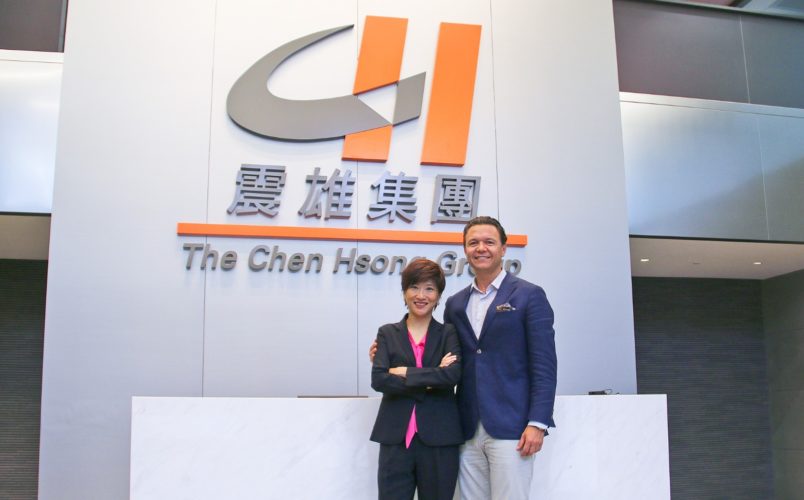 With 65 years of focus in the plastic injection field, the group has accumulated a wealth of experience and assembled a team of top injection moulding experts from around the world. This has allowed the Chen Hsong Group to continuously become a trusted partner for more and more of the world's top 500 companies.
Source from:
https://www.arcelikglobal.com/en/company/press-room/press-releases/arcelik-announces-contribution-agreement-to-form-a-new-standalone-european-home-appliance-business-with-whirlpool/ 
You may also be interested in the following