The CHINAPLAS 2023 International Rubber and Plastics Exhibition kicked off with a spectacular opening on April 17th, 2023, at the Shenzhen International Convention and Exhibition Center in China. Embracing the theme "Crafting the Future with Ingenuity, Leading the Times with Technology," Chen Hsong showcased its impressive latest R&D accomplishments, as well as cutting-edge solutions from 65 years of experience. Join us as we explore the thrilling highlights from day one of the exhibition!
First Day Highlights: A Lively and Wide-ranging Display
Resuming after a three-year break, the CHINAPLAS 2023 International Rubber and Plastics Exhibition makes a fresh comeback. On the opening day, domestic and international visitors gathered in the 18 themed zones, where they were treated to an array of groundbreaking and inventive injection moulding solutions.
Chen Hsong, a ten-year participant and a familiar face at the exhibition, marked its 65th anniversary just before the event. The company's 500-square-meter special booth, situated at H12G41, skillfully incorporated its signature orange hue with elements of its 65th anniversary. The booth displayed immersive advanced injection moulding experiences across various themed zones, such as automotive components, medical supplies, optics and lenses, and everyday products, in harmony with the exhibition's product solutions.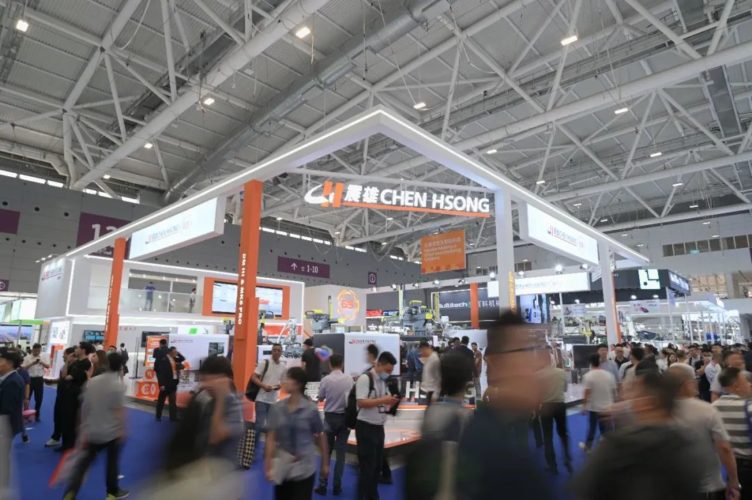 Discover Chen Hsong's Latest Innovations!
CHINAPLAS 2023 serves as a significant platform for displaying and exchanging cutting-edge technologies in the plastics industry. As a leading Chinese injection moulding company, Chen Hsong is presenting its newest injection moulding products and advanced solutions at its 65th-anniversary celebration. This participation will effectively address market and customer needs while showcasing Chen Hsong's robust capabilities.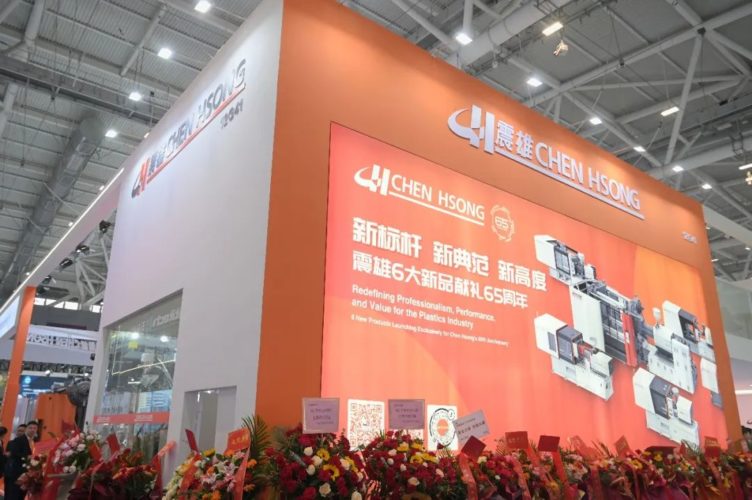 Chen Hsong's exhibits have drawn considerable attention from visitors due to their numerous benefits, including a diverse range of product categories, innovative technologies, and extensive application areas. Many customers have lauded these offerings.
Diverse product categories: The exhibition showcases an array of products, encompassing all-electric, electric, multi-material, and servo-driven injection moulding machines, providing customers with a wealth of options.
Innovative technologies: All exhibits represent Chen Hsong's latest generation of products, equipped with the company's most recent proprietary technologies, such as high-sensitivity dynamic technology, comprehensive application technology, and intelligent stress release technology.
Extensive application areas: The products span over 30 industries, including automotive, medical, packaging, home appliances, electronics, and municipal engineering, catering to the production requirements of a majority of customers in the market.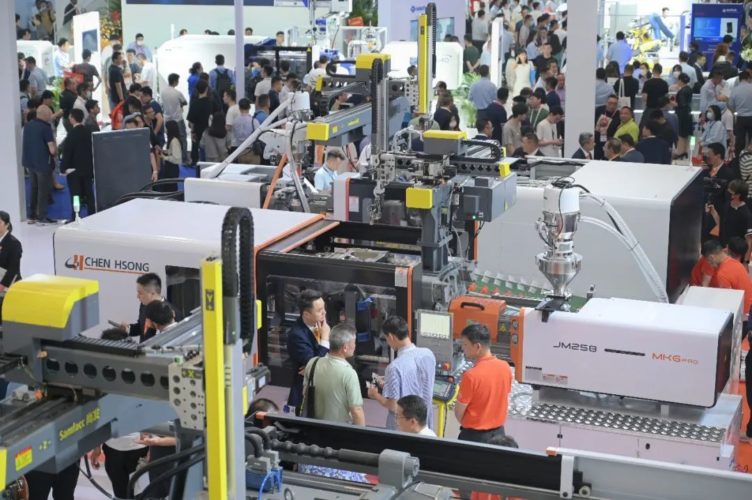 SPARK AE All-Electric Injection Moulding Machine
Chen Hsong's SPARK AE series excels in industries like medical, automotive, and electronics, offering exceptional performance, energy efficiency, and eco-friendliness.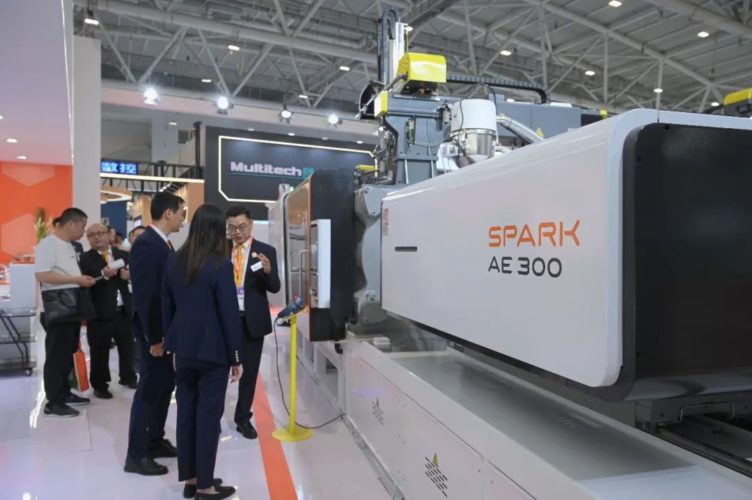 Click here for machine details>>
SPARK EH All-Electric Injection Moulding Machine
The SPARK EH series is a groundbreaking electric injection moulding machine that merges power, software, and precision, ensuring stability and quality in moulded products.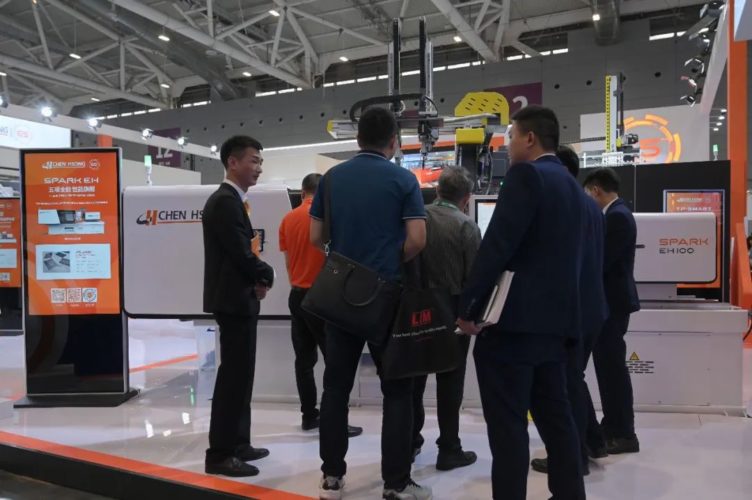 Click here for machine details>>
MK6 Max Deluxe Edition Injection Moulding Machine
The MK6 Max continues the MK6 series' reputation for stability, yield, and rapid production, combining aesthetics, computing power, and a seamless user experience.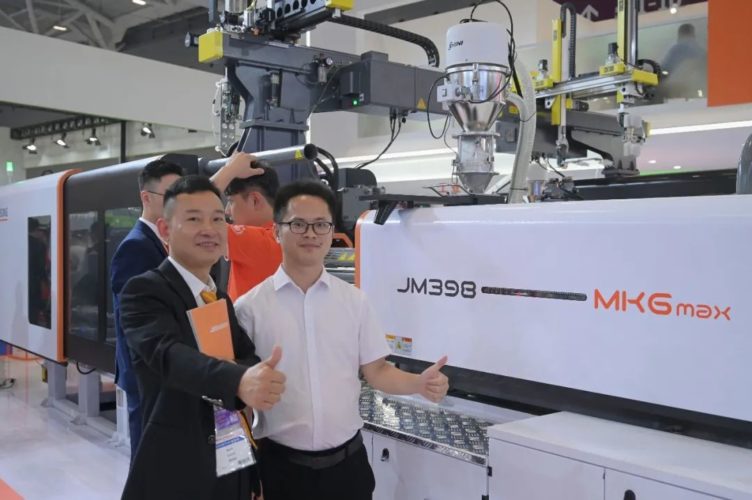 Click here for machine details>>
MK6 PRO Professional Edition Injection Moulding Machine
The MK6 PRO carries forward the MK6 series' philosophy, exemplifying Chen Hsong's 65 years of injection moulding expertise and striving for 100% customer satisfaction.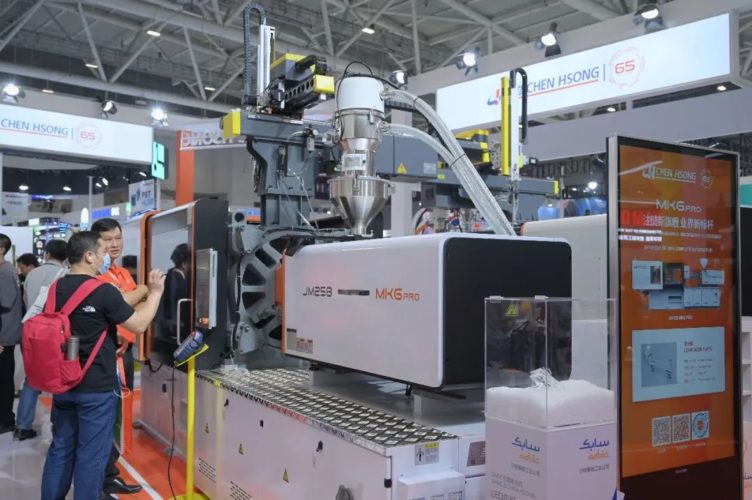 Click here for machine details>>
TP-SMART Two-Platen Injection Moulding Machine
Chen Hsong's TP-SMART is a widely recognized, cost-effective large-scale two-platen injection moulding machine, offering high-energy-saving, precision, and reliability.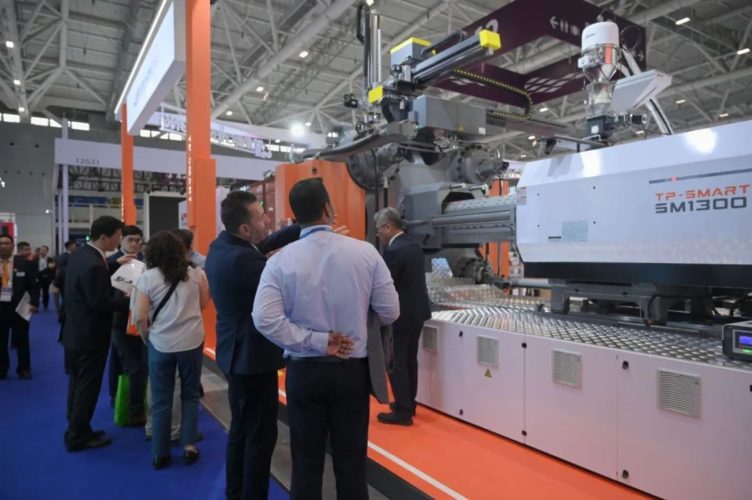 Click here for machine details>>
DM III Multi-Material Injection Moulding Machine
The DM III series is Chen Hsong's latest multi-material injection moulding machine, designed for improved stability, accuracy, and compatibility, making it a go-to solution for manufacturers.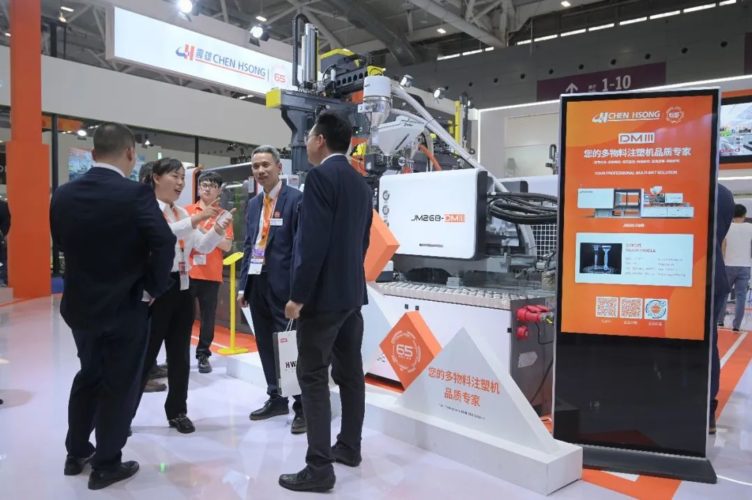 Click here for machine details>>
Chen Hsong's Technological Progress!
Chen Hsong remains committed to its founding principles, embracing craftsmanship and constant innovation. Aligned with the exhibition's "Green, Intelligent, and Advanced" theme, the company promotes advanced technologies for the plastic industry's growth.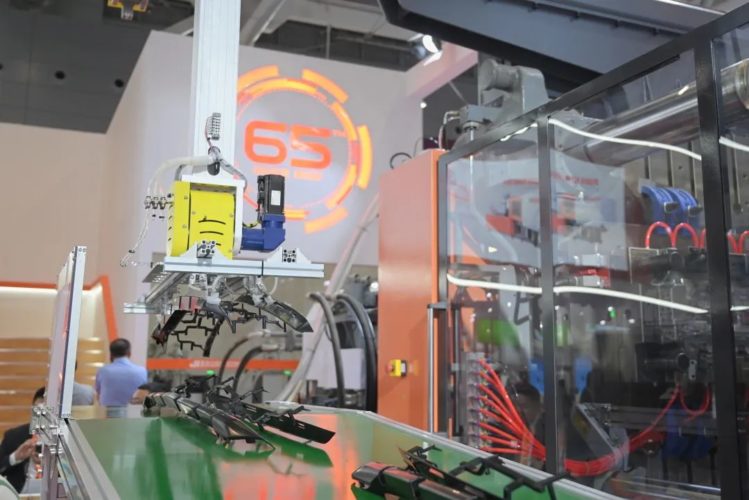 On the green side, Chen Hsong supports the "dual-carbon" strategy, focusing on green manufacturing and materials. We have achieved significant progress in energy-saving, emission reduction, eco-friendly plastics, and energy-efficient processes, enabling businesses to join the circular economy.
We introduced the Mega Cloud, a smart injection moulding management platform that transforms offline manual processes into smart online solutions. This platform connects the traditional injection moulding manufacturing chain, enhancing efficiency and competitiveness.
Regarding advancement, Chen Hsong leverages core patented technologies such as two-platen technology and precision hydraulics technology to optimize production efficiency and effectiveness. This approach ensures product quality, reduces customer costs, and boosts profits.
Experience Chen Hsong's Innovations Onsite or Through Our CHINAPLAS Hub
As the expo continues to unfold, we wholeheartedly invite you to visit Chen Hsong's booth (H12G41) to witness our state-of-the-art innovations and outstanding services. Together, let's delve into the industry's future and "mould" a flourishing tomorrow. If you're unable to attend in person, don't worry! Explore our CHINAPLAS hub, where we'll be posting the latest updates and developments from the event. We look forward to connecting with you, either in person or online!
You may also be interested in the following