Ready for Circular Economy, Ready for Today & Tomorrow
Over the past decade, the concept of circular economy (CE) has emerged encouraging a rethinking of the way products are designed so that they can be "made to be made again", turning the conveyor belt of consumerism into a circle (a closed-loop supply chain) and hence eliminate waste.
As the European Union achieves its new energy-saving and emission-reduction targets in 2023, Chen Hsong Group aims to showcase energy-saving products and technologies for industry customers.
Fakuma one of the most influential plastic exhibitions in Europe was held at the Frederick Exhibition Center in Germany on October 12-16. Fakuma attracted all well-known companies in the industry in the international market to participate in the exhibition. Chen Hsong Group, as one of the exhibitors, brought a popular model, the MK6 series, to the exhibition. (Booth No.: A7 Hall-7105 Booth)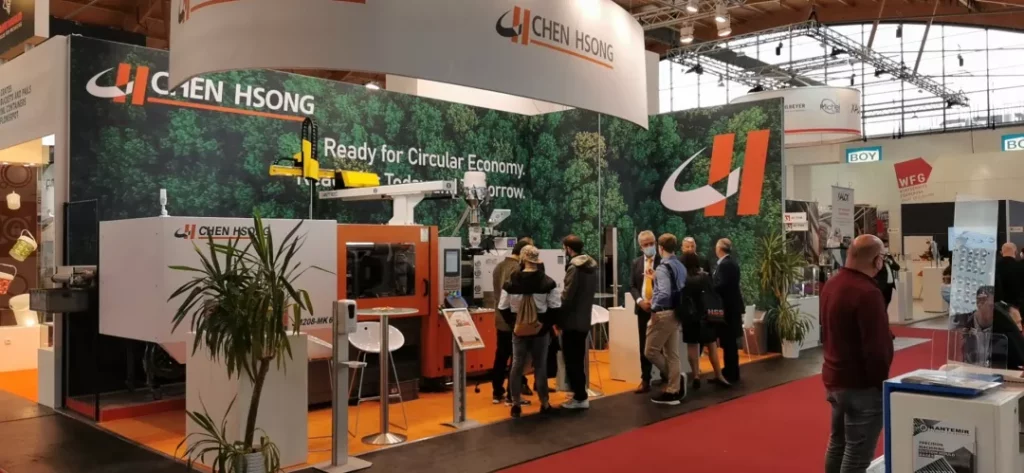 MK6 Series
The MK6 — Servo Driven injection moulding machine, continues to remain one of our top-selling series for a wide range of industries in the European market. The machine uses high-end Japanese technology and is "fast, precise and stable." Well-renowned the world over, the machine boasts of a 98% repeat purchase rate.
The above video shows the Chen Hsong JM208-MK6 producing cutting boards. The MK6 series are highly adaptable to different types of products, featuring strong power saving capabilities, low operating costs, and High efficiency production.
You may also be interested in the following