Injection Molding of Cycling Helmets Components in Polycarbonate Plastic
Polycarbonate plastic is one of the most common materials helmets are made from. It's incredibly tough and lightweight and when it's combined with a polystyrene liner, offers great impact resistance. In China, a customer in Jiangmen, has been using our MK6 Toggle Type Injection Molding machines to manufacture cycling helmet components in PC plastic.
Running in semi automatic mode, each injection molding machine applies a clamping force of 468 tons, driven by the mk6 servo technology  and controlled by a MPC7.0 unit.
The MPC7.0 controller technology in combination with a specially-designed injection screw, and optimized hydraulic systems, ensures the injection process is reliable and performs smoothly.
In fully-automatic mode this configuration achieves a cycle time of only 87 seconds.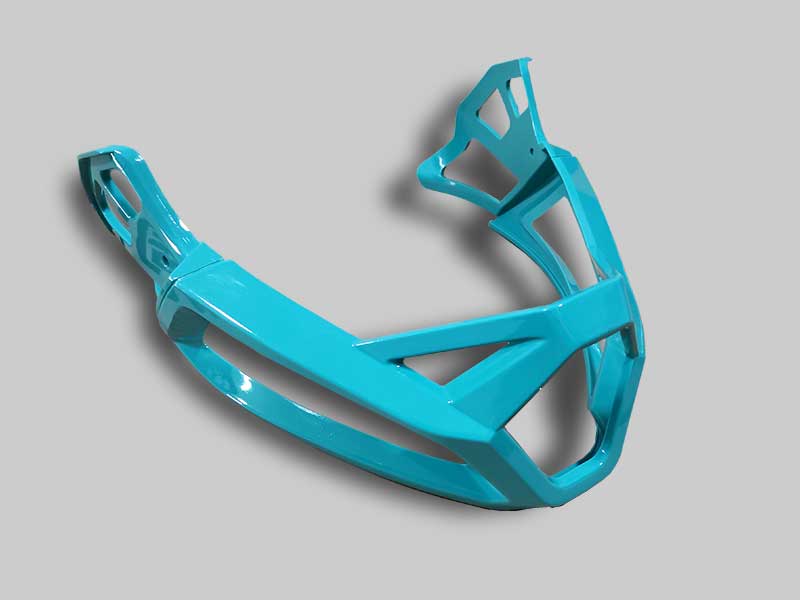 Machine Details
Type: Toggle

Clamping Force: 468 tons

Controller: MPC7.0
Operator Details
Country: China

Location: Jiangmen
Part Details
Part: Helmet

Resin: PC

Cavities: 1

Product weight: 184 g

Cycle Time: 43.2 sec.

Op Mode: Semi-automatic
Other
Pickup method: manual
You may also be interested in the following