Injection Moulding of Large Septic Tank
Chen Hsong's large two-platen machine the Supermaster 3600 TP with custom modifications efficiently and accurately molds large septic tanks from polypropylene in a single color .
In this project the injection molding machine is set to a clamping force of 3600 Tons. The MPC7.0 controller technology in combination with a specially-designed injection screw, and optimized hydraulic systems, ensures the injection process is reliable and performs smoothly.
Each 55kg shot results in a large 2.8m x 1.2m x 0.6m sceptic tank with a precise wall thickness of 3.5mm.
Running in Semi automatic mode the the cycle time for each part is 209sec. The SM-TP Series cater to varying industry requirements: 14 clamping tonnages in all are available between 700 and 6500 tons and also 29 shot weights ranging between 1968 and 106,081 grams per cylinder. The permeations for combining clamping and injection options are thus numerous.
Chen Hsong prides itself in manufacturing all components in-house. casting of platens and machining of screws included. "In this way we can control what raw materials go into our machines and guarantee the quality that are machines are known for.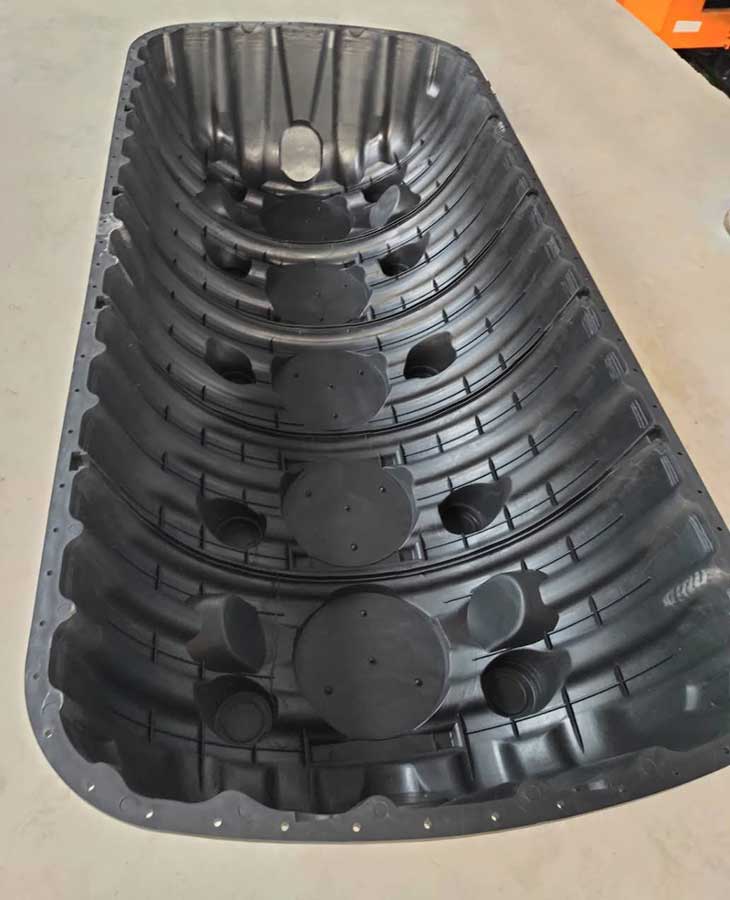 Operator Details
Country: CHINA

Location: Dezhou City
Part Details
Part: Septic Tank

Resin: PP

Cavities: 1

Dimensions: 2.8m x 1.2m x 0.6m

Product weight: 55kg

Thickness: 3.5mm

Cycle Time: 209 sec.

Op Mode: Semiautomatic
Others
Special configuration: electric melting glue
You may also be interested in the following