Plastic Injection molding of ABS Security Gate Frames
When injecting plastics for long flat items with narrow thicknesses, tolerances are of paramount importance in maintaining consistent product quality. The JM-1880-C2 plastic injection molding machine, with its clamping force of 1880 tons, delivers that absolute uniformity and maintains the production of high-quality products.
Our client in Huangyan, Taizhou, Zhejiang is using nine JM-1880-C2 injection machines to manufacture 1550x430x26 mm security gates. Each gate is 1.5 mm thick and is of ABS plastic construction. The dual cavity machine produces two gates per each 80 second cycle and each gate takes a shot weight of 1760 grams. With its Ai 11 Controller the JM-1880-C2 is run in semi-automatic operating mode.
*This machine series has been replaced and upgraded by our newer series of injection moulding machines.
Click here for more details.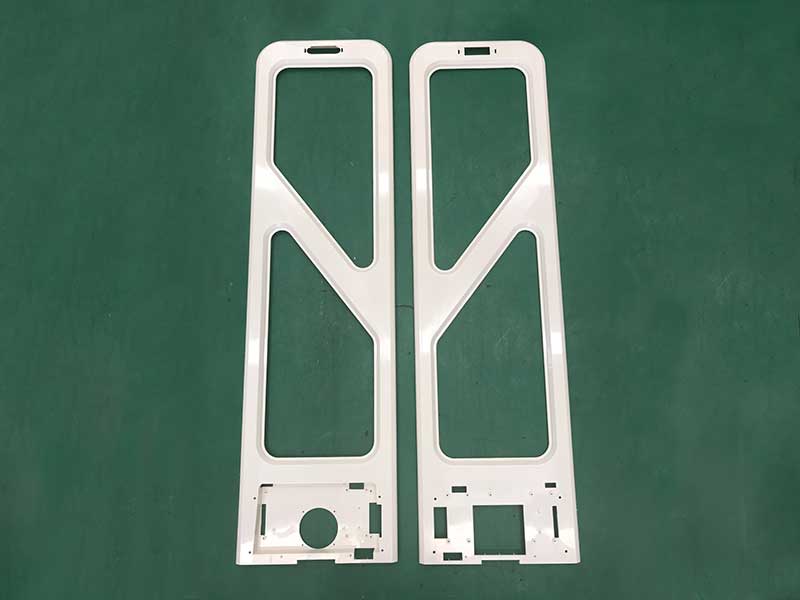 Machine Details
Type: High-Speed Toggle

Year: 2010

Clamping Force: 1080 tons

Power Pack: SVP/2+ Servo Drive

Controller: Ai 11
Operator Details
Country: China

Location: Taizhou, Zhejiang

Number of Machines: 9
Part Details
Part: Security Gate Frames

Resin: ABS

Cavities: 2

Dimensions: 1550mm X 430mm X 26mm

Product weight: 1760 grams each

Thickness: 1.5mm

Cycle Time: 80 seconds

Op Mode: Semi-automatic
You may also be interested in the following