Disposable Fast Food Box 500ml
Injection molding of 500ml plastic disposable food boxes
In Shunde, China, one of our customers is employing our Speed Pack 400 injection molding machines to manufacture food grade lunch boxes made out of PP resin with a shot weight of 17g. The containers are transparent and an inner size of 500ml.
The SPEED PACK thin-walled high-speed injection molding machine from the Chen Hsong Group is aseries of small-to-medium-tonnage hydraulic injection molding machines which stands for high-speed, high-performance & high precision!
The Speed Pack 400 driven in fully automatic mode and controlled by a Nippobatta CPC 6.0 achieves a clamping force of 400 tons and a cycle time of 7.1s in fully-automatic mode.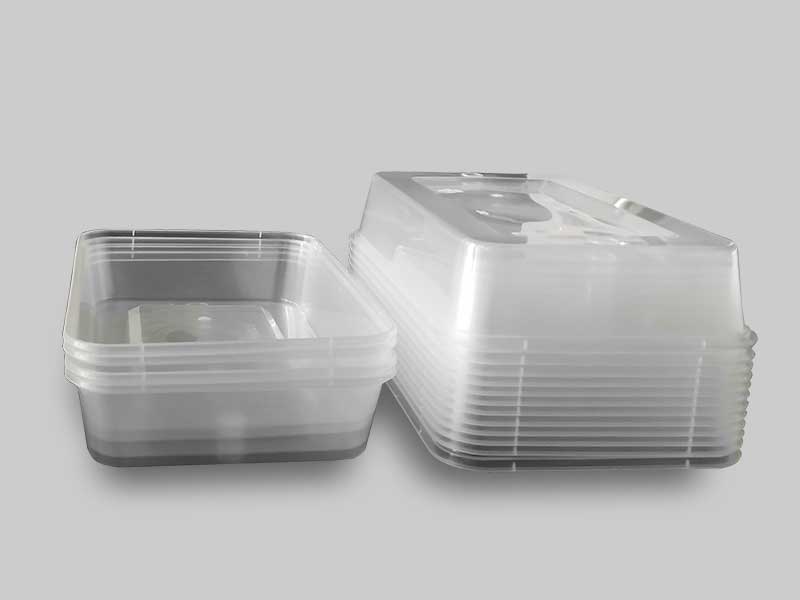 Machine Details
Type: Toggle Type

Clamping Force: 400 tons

Controller: MPC6.0
Operator Details
Country: China

Location: Shunde
Part Details
Part: Disposable Fast Food Box 500ml

Resin: PP

Cavities: 4

Product weight: 17 g

Cycle Time: 7.1 secs.

Op Mode: Fully automatic
Other
Pickup method: Robot arm
You may also be interested in the following