Lipstick Case for Global Cosmetic Packaging Industry
Injection Molding of Lipstick Cases for Global Cosmetic Packaging Industry
Health and beauty industries rely heavily on plastic injection molding for the production of products needed in large quantities. Most of these products are single use and disposable items to prevent spread of germs and maintain sterility. When it comes to beauty items, plastic injection molding is the most convenient due to its versatility, efficiency and ability to produce complex shapes. Chen Hsong has many years of experience helping some of the biggest manufacturers of cosmetic products with the latest in injection moldong technology.
In the above video our customer in Guangzhou is using the JM128-MK6 Toggle Type Injection Molding machine to produce lipstick cases for the global cosmetic packaging industry. Running in fully-automatic mode and fitted with our CP6.0 controller, each ABS part is produced with a cycle time of  28 seconds.
Ever since its market launch, the Mk6 series has received a lot of positive reviews from professionals in plastic industry because of its high reliability, high cost performance ratio, energy saving, stability and user-friendliness.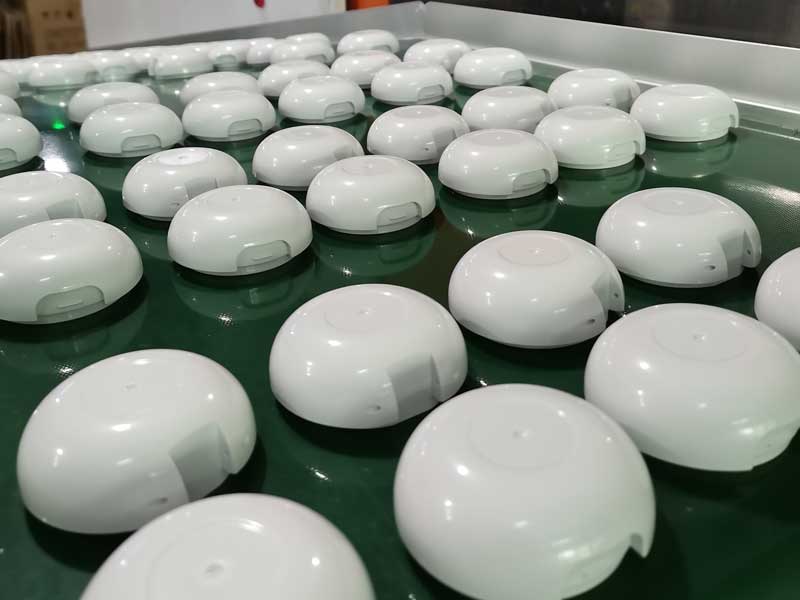 Machine Details
Type: Machine reaming machine

Clamping Force: 128 tons

Controller: CPC6.0
Operator Details
Country: China

Location: Guangzhou
Part Details
Part: Cosmetic Lip Mask Bottom Cover

Resin: ABS

Cavities: 1 out 4

Product weight: 13.5 g

Cycle Time: 28 secs.

Op Mode: Fully-automatic
Other
Pickup method: robotic arm
You may also be interested in the following