Plastic Injection Molding of Large Paint Bucket
In the above video, one of our clients is test running the JM668-MK6 to produce large paint buckets.
Since this product is a fairly common one in the construction and household industries, and designs have been standardized over the years, manufacturers need to find ways to remain competitive by offering even shorter lead times but with the same quality. The Mk6 series is one of the top sellling injection molding series available on the market and continues to impress.
MK6-series machines employ SVP/3 servo-hydraulic technology that typically delivers 80% energy savings on average compared to older fixed displacement machines.
Precision HydraulicsTM realises repeatability within 0.05% in critical movement axes, helping clients increase their productivity and products' acceptance rate.
The large PP paint buckets are molded with 668 tons of clamping force, in fully automatic mode, with a cycle time of 33sec. The whole process is easily setup via the user friendly MPC 7.0 controller anjd then removed fro the mold by the robotic arms.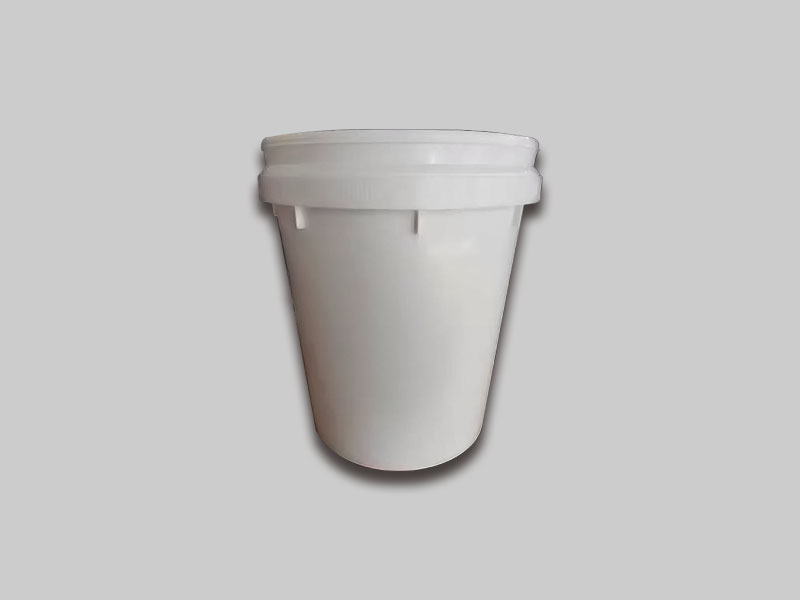 Machine Details
Type: Toggle Type

Clamping Force: 668 tons

Controller: MPC 7.0
Part Details
Part: Waterproof Bucket

Resin: PP

Cavities: 1

Product weight: 793 g

Cycle Time: 33 secs.

Op Mode: Fully automatic
Pickup method: Robotic Arm
You may also be interested in the following