PC Keyboard Bases Manufactured in ABS Using the JM168-MK6 Injection Molding Machine
In Chongqing City, China, a customer has been using 16 Machines since 2017 to manufacture ABS keyboard bases with a shot weight of 60g and thickness of 1.5mm on a cycle time of 24s in fully automatic mode. For this application, a JM168-MK6 High-Speed Toggle Injection Molding Machine was an excellent choice, applying a clamping force of 168 tons and driven by an Servo-Drive power pack controlled by a CPC 6.0.
The Precision Hydraulics™ of the JM168-MK6 Injection Molding Machine are a special feature that enhances the precision of the molding process for optimum results.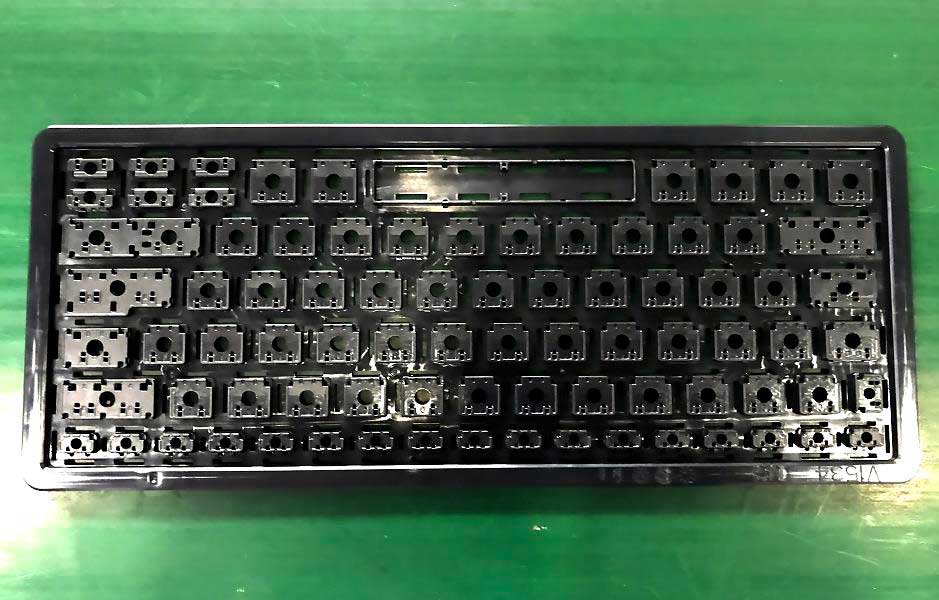 Machine Details
Type: High-Speed Toggle

Year: 2017

Clamping Force: 168 tons

Power Pack: SVP/3 Servo-Drive

Controller: Nippobatta CPC 6.0
Operator Details
Country: CHINA

Location: Congqing City

Number of Machines: 16
Part Details
Part: PC Keyboard Base

Resin: ABS

Dimensions: 300mm x 123mm x 5mm

Product weight: 60g

Thickness: 1.5mm

Cycle Time: 24 sec.

Op Mode: Fully Automatic
You may also be interested in the following