Everyone who visited the International Fair of Plastics and Rubber Processing,which was held for the 23rd time in Targi Kielce, Poland on May 28-31, 2019, does not need to be convinced that this is the largest event of the industry in Poland. The growing interest of foreign exhibitors in Plastpol makes the fair a must-see in the global industry calendar. This year's edition turned out to be triple record for the Kielce plastics processing trade fair, both in terms of area, number of exhibitors and visitors.there were 910 exhibitors in 7 exhibition halls at Targi Kielce from 42 countries in the world. During 4 trade fair days, the event was visited by almost 20,000 specialists in the plastics processing industry.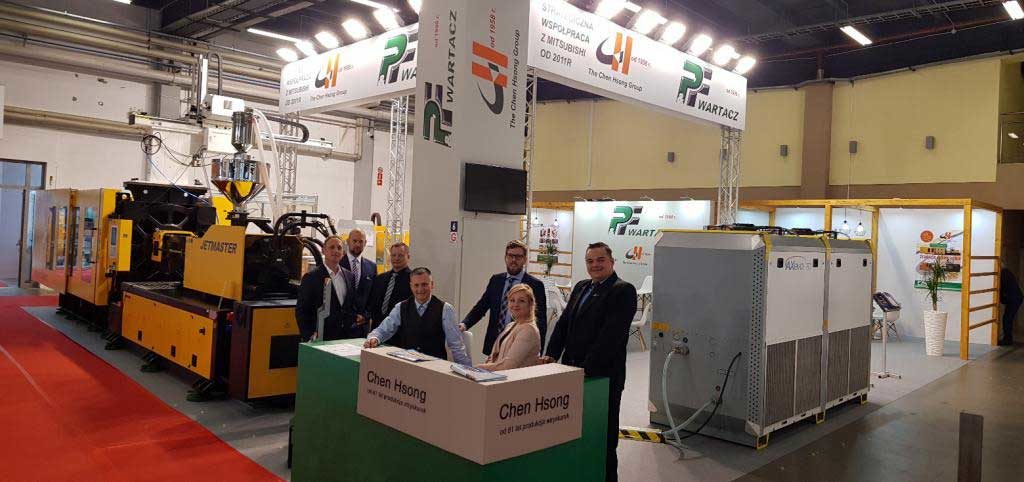 The company P & F WARTACZ — distributor of machines injections of Chen Hsong — took part in them for the 22nd time at a stand of 200sqm large production nest was presented the production nest. Strength and quality of Chen Hsong was represented by the JM650-C3-SVP/2 injection molding machine with a clamping force of 650 tonnes, equipped with a 5-axis robot and an injection mold.
During the exhibition, energy consumption was checked, shockingly low energy consumption, only injection molding machines, it amazed new customers. The result of 340 W/kg of plastic made a colossal impression.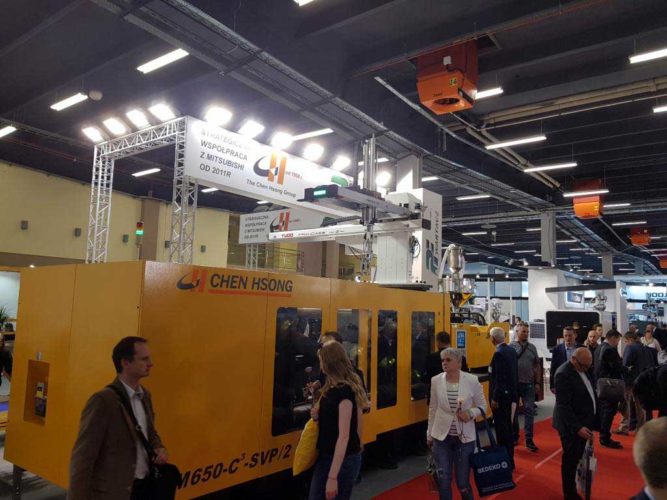 The stand was very successful. It was visited by a large group of regular customers who confirmed their attachment to Chen Hsong injection molding machines. They are already using them and do not want to exchange them for others. They know their quality. New customers agreed on dates of visits at the distributor's office.
A dozen injection molding machines with a clamping force of 60 to 800 tons are constantly exposed in Wrocław in a large Warehouse belonging to P & F WARTACZ — distributor Chen Hsong in Poland. The PLASTPOL fair once again marked its significant position of Chen Hsong on the Polish market.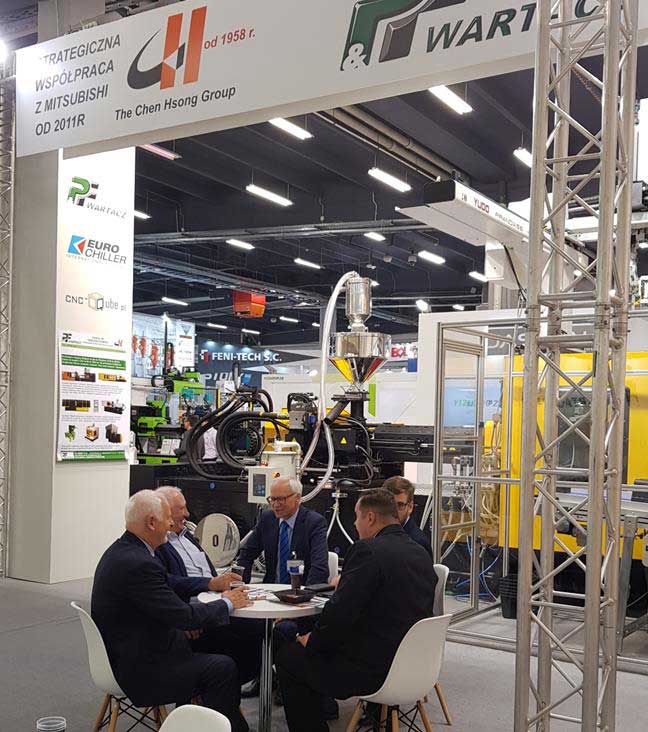 You may also be interested in the following