Cary Products in Hutchins Texas is a well-known custom injection molder run by General Manager Earl Armstrong. Cary has over 70 years' experience supplying injection molded parts to the Commercial, Residential, and Automotive HVAC markets. Cary Products has purchased 21 new Chen Hsong Injection Molding Machines from CH-America to improve their capabilities.
CH-America discussed the Chen Hsong injection molding machines recently with Earl, and here is what he had to say.
"Chen Hsong injection molding machines are very competitively priced and are very well built. They have the latest in injection molding technology" according to Armstrong. He reports that Cary has consistently reduced their injection molding machine cycle time by "10-20%, depending on the mold". When asked about the reliability, Earl states "We are experiencing no down time. The Chen Hsong Injection Molding machines are very consistent and have great repeatability".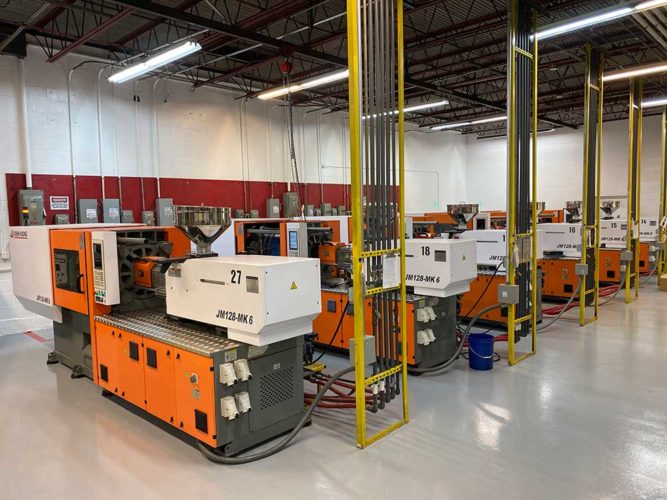 Cary is already experiencing energy savings of over 25% with only 21 of their 33 machines replaced with new Chen Hsong Injection Molding Machines. Armstrong is happy with the fact that "The noise level in the plant has decreased a great deal. We can now have conversations next to the Chen Hsong Injection molding machines".
Cary Products staff are also happy with the ease of use and after the sales service. Earl says the controller is "very easy to understand. I have learned to run the injection molding machine myself, and as far as service, it has been great!" His final comment was "I can't believe that we can buy these high-quality injection molding machines at such great prices ".
For more information contact chsales@ch-america.com.
You may also be interested in the following