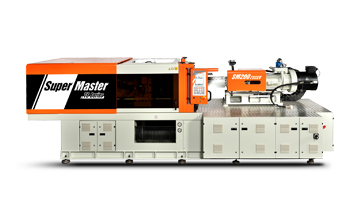 SUPERMASTER

200 TS
High Speed Double Toggle Machine specifically tailored for thin wall applications.
One of the latest models in the Supermaster series, it's new improved design delivers higher injection speeds, faster response time, and many more advantages.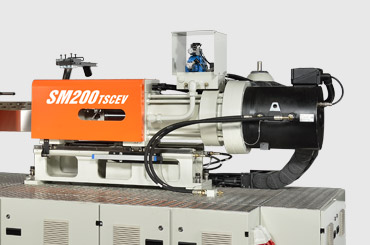 Single Injection Cylinder
Higher Injection Speed | Faster Response Time
0 to 500mm/sec in 0.01 sec
Single cylinder injection design increases the SPEED and RESPONSE TIME of injection. The TS series clearly has an advantage over  other two-platen machine manufacturers!
Vickers Servo Valve Closed Loop System
Real-Time Control | Stable System Performance
High-end Servo Valve completing a closed loop injection control system provides REAL TIME CONTROL of the injection process from start to finish.
This results in stable system performance and premium part quality.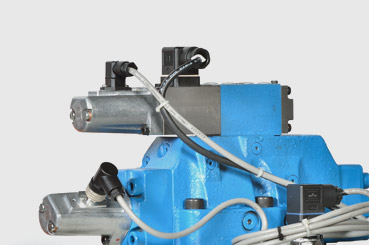 Hydraulic Accumulator
Constant supply of oil and pressure on the cylinder as it moves forward! This helps to maintain a consistent material flow, which in turn improves the melt flow through the gates, keeping it at a constant rate.
Consistent Melt Flow | Accurate Shot-weight

The consistent shot weight, combined with higher injection speeds, is a DEFINITE MUST for all thin wall applications.
High-torque Direct Drive
Direct Force | Same Axis
The injection unit is driven by a powerful direct drive in the same axis with NO ADDITIONAL GEARING.
Unlike contemporary gear or belt type setups, the TS series' high-torque direct drive transmits forces to the screw centrally and directly, in the direction of travel, ensuring better parallelism.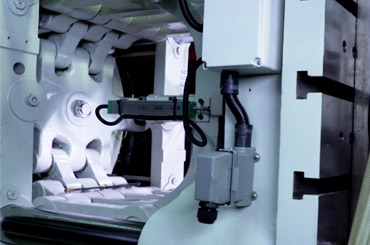 5 Seconds per Cycle
Cost Effective | Outstanding Performance
Higher injection rates, faster response time, servo control. The 200TS delivers outstanding performance and truly is a cost effective highly efficient machine for your applications.
B&R APROL Controls
User Friendly | High Scalibility
B&R controls provide a high degree of scalability and ultimate control of your closed loop system.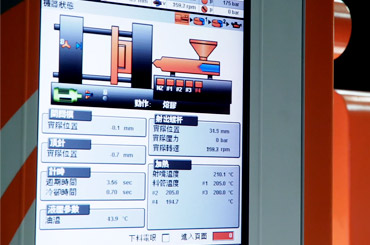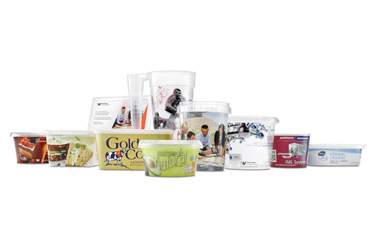 In Mould Labelling IML System
WETEC
Simple design | Easy Operation | Stable production | High efficiency | High Reliability | Flexible application
Label Material
Verstraete
High Quality, ECO friendly ,humidity & temperature resistant material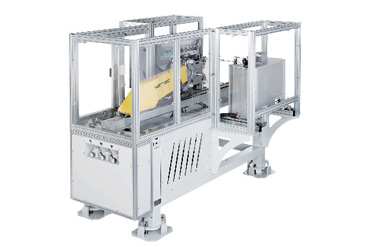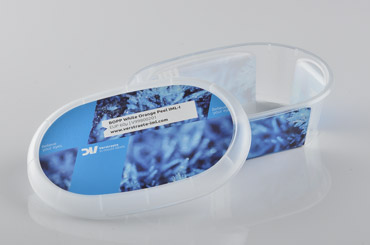 Thin Wall Container
Margarine Tub & Lid
Cavity : 2+2
Product Material : PP
Product Weight : 32 g
Cycle Time : 5 sec
| | |
| --- | --- |
| Screw Diameter | 46mm |
| Shot Weight (PS) | 321g |
| Injection Pressure | 2,180kg/cm² |
| Injection Speed | 400mm/sec |
| Screw Rotation | 250rpm |
PDF DOWNLOAD
Contact
If you have any question, please contact us !
[caldera_form id="CF5be960178e197"]