The event was held from 13 to 17 October 2015, as usual at the Friedrichshafen Exhibition Center on Lake Constance, and once again lived up to its reputation as a pulsating global center for plastics processing! With exactly 1780 exhibitors from 38 countries and overall exhibition floor space amounting to 915,000 square feet, this year's Fakuma was the global industry event in the non-K years and attracted an impressive total of 45,721 expert visitors from 120 countries.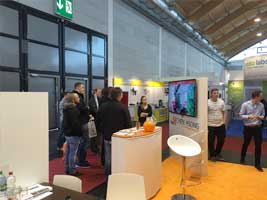 Where exhibitors as well as expert visitors were concerned, Fakuma was more international than ever and is generating hope within the industry sector that the good business conditions experienced in 2014 and 2015 (4% sale growth for German manufacturers in 2015) will persist in 2016 as well (growth forecast: 2%). Decisive in this respect is fact that the Western European markets are demonstrating stronger than expected development, in particular in Spain, Portugal and Italy, as is also the case in the USA, whereas in South America and Eastern Europe (especially Russia) crucial declines are being registered and the booming growth rates in Southeast Asia are now a thing of the past.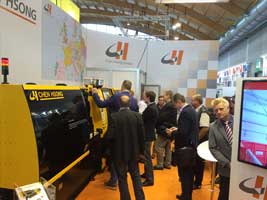 Chen Hsong Europe showed during the exhibition a modified Jetmaster JM138-Ai-SVP/2 with parallel movements.
All the Chen Hsong injection moulding machines are supplied with Energy Saving Servo Drive control, this guarantees energy savings from 40 up to 70% compared to variable and fixed hydraulic pumps. Chen Hsong Euroseries injection moulding machines are equipped with German Eckerle hydraulic pumps, Bosch Rexroth hydraulic valves, European control systems from B&R, Beckhoff and other European electrical parts.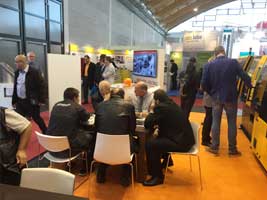 The Chen Hsong Euroseries covers toggle machines up to 2.600 tons, hydraulic 2 platen machines up to 6.500 tons and two components machines up to 1.250 tons. A video was showed how a 6.500 tons 2-platen machine was installed and the start up production.
During this successfully exhibition many new contacts were made, and existing contacts informed about the latest developments.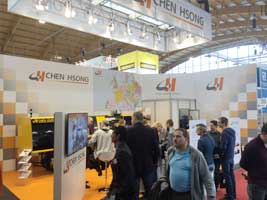 The next Fakuma will take place once again at the Friedrichshafen Exhibition Center where Germany, Austria, Switzerland and Liechtenstein meet from the 17th through the 21st of October, 2017.
You may also be interested in the following