Demonstrating Injection Molding of Disposable Forks at MecSpe Parma Italy 2017
Using our EM80 Euroseries Injection Molding machine, equipped with the SVP/2 Servo Drive and SmartMold88 controller, we demonstrated the versatility of our injection molding solutions in a 20 cavity application with a clamping force of 80 tons and the MecSpe event in Parma Italy.
At this event we used the EM80 Euroseries Toggle Type Injection Molding machine to manufacture disposable forks in polystyrene (PS) with a shot weight of 15.5g and a cycle time of only 11s in fully-automatic mode.
*This machine series has been replaced and upgraded by our newer series of injection moulding machines.
Click here for more details.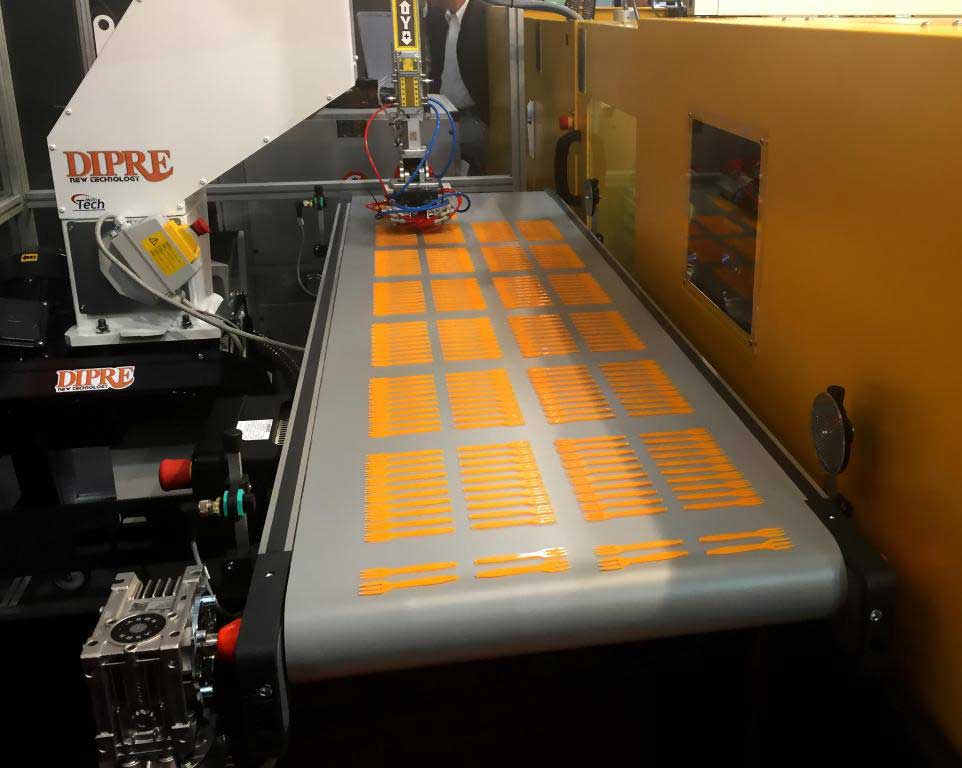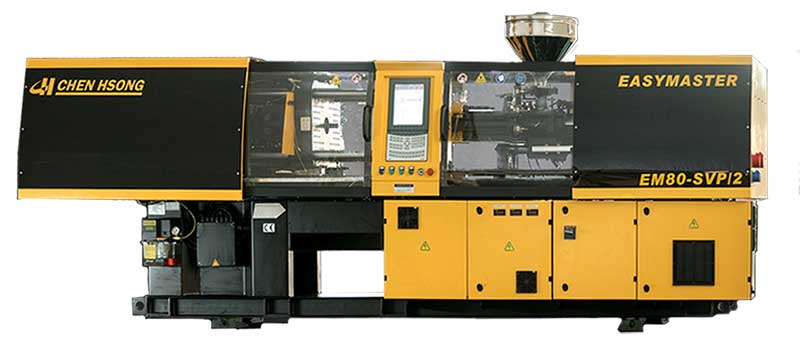 Machine Details
Type: Toggle

Year: 2017

Clamping Force: 80 tons

Power Pack: SVP/2 Servo-Drive

Controller: B&R SmartMold88
Venue Details
Event: MecSpe Parma Italy 2017

Country: ITALY

Location: Milan
Part Details
Part: Disposable Forks

Resin: PS

Cavities: 20

Dimensions: Length: 60mm

Product weight: 15.5g

Cycle Time: 11 sec.

Op Mode: Fully-automatic
You may also be interested in the following