Kitchen Blender ABS Plastic Base Stand
Injection Molding of Kitchen Blender Base Stand
The JM650-MK6e Injection Molding Machine has been proving its worth for our customer in the manufacture of ABS plastic base stands for household and commercial food blenders or food mixers.
Located in Zhongshan China this plastic injection parts manufacturer with a well-known reputation in the appliance and white goods industry has been using Chenhsong Plastic Injection Molding Machines for many years. Having recently upgraded there production equipment with the new Evolution MK6 series of reliable and high performance machines, they have been pleased with the performance and the key difference these machines add to their multiple production lines.
As seen on the video, the JM650-MK6e injection molding machine is driven by the latest MPC7.0 Controller and is working non stop configured with a clamping force of 650 tons. Each product has a shot weight of 305 g and manufactured within a cycle time of 46.5 in fully automatic mode.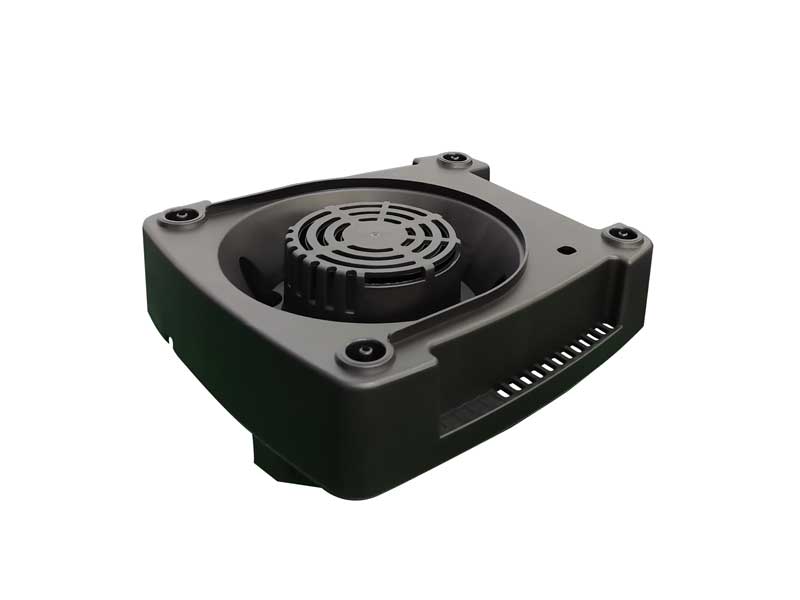 Machine Details
Type: High

Clamping Force: 650 tons

Controller: MPC7.0
Operator Details
Country: CHINA

Location: Zhongshan
Part Details
Part: Kitchen Blender Base

Resin: ABS

Cavities: 1

Dimensions: 220mm x 190mm x 135mm

Product weight: 305 g

Cycle Time: 46.5 sec.

Op Mode: Fully Automatic
Features
Manipulator
You may also be interested in the following