Valve Body Injection Molding In ABS And Glass Fiber
High performance products such as glass fiber (GF) ABS composite valve bodies require high performance machines, and this is why a customer in Zhejiang Province, China, chose to install 90 of our JM268-SVP/3 Toggle Type Injection Molding machines in 2015, to reliably produce very high volumes of these parts to exacting standards.
Applying a clamping force of 268 tons, powered by the SVP/3 Servo Drive and utilising a Nippobatta Ai-12 controller, the JM268-SVP/3 Injection Molding machine delivers a cycle time of 165 seconds with a shot weight of 364.1g and thickness of 7mm in semi-automatic mode.
*This machine series has been replaced and upgraded by our newer series of injection moulding machines.
Click here for more details.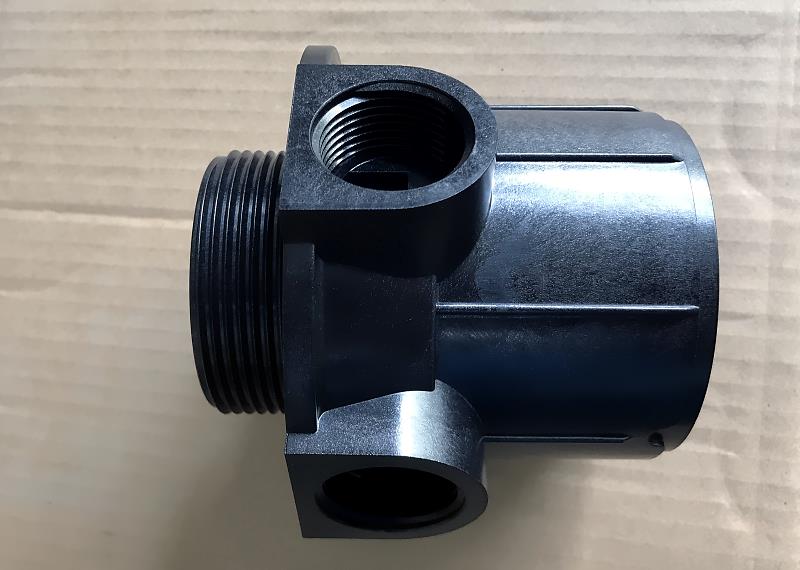 Machine Details
Type: Toggle

Year: 2015

Clamping Force: 268 tons

Power Pack: SVP/3 Servo-Drive

Controller: Nippobatta Ai-12
Operator Details
Country: CHINA

Location: Zhejiang Province

Number of Machines: 90
Part Details
Part: Valve Body

Resin: ABS + 10% GF

Dimensions: 124mm diameter x 128mm

Product weight: 364.1g

Thickness: 7mm

Cycle Time: 165 sec.

Op Mode: Semi-automatic
You may also be interested in the following