Celebrating Chen Hsong's 60th Year Anniversary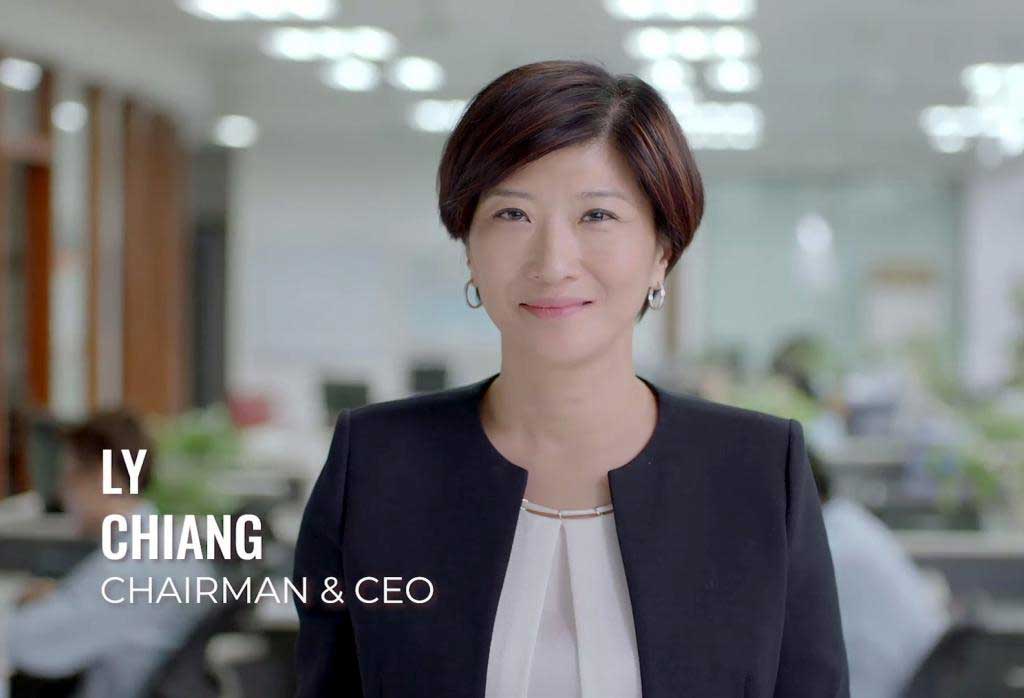 As we officially move into 2018, many in the industry are eager to know two things:
What does Chen Hsong think about its 60th year anniversary?
What are Chen Hsong's plans for the next 60 years?
To seek the ultimate answers, we go to none other than the CEO of Chen Hsong, Ms. Lai Yuan Chiang, who was kind enough to detract from her busy schedule to answer a few of our questions.
Q: 2018 is the 60th year anniversary for Chen Hsong. What kind of events are planned to celebrate this remarkable milestone?
For 60 years Chen Hsong has been at the forefront of the injection moulding industry, and we are going to keep being at the forefront for the next 60. In 2018, we are planning a series of events to mark this precious occasion, which will be rolling out gradually throughout the year, and these will include more customer occasions, technical seminars, open houses, and various other activities.
Furthermore, we'll be launching a brand-new image for an ever-young, ever-more-dynamic Chen Hsong to coincide with the start of our next 60 years!
Whisper: Actually, the roll-out already started – an open-house event at our Chende facility in November 2017. Those interested can read more at: <<link>>.
Q: Chen Hsong has a very strong reputation. Many in the industry considers it to be the ultimate training school, nurturing many prominent figures in the industry before their ascent, many of them now competitors of Chen Hsong. How does Chen Hsong view itself within this historical context?
Chen Hsong was founded based on a belief – that we work towards the greater good of the industry; so in other words, anything that benefits the industry, benefits Chen Hsong. During 1990, before Chen Hsong listed on the Hong Kong Stock Exchange, founder Dr. Chiang Chen donated all his shares to a charity – the Chiang Chen Industrial Charity Foundation – which remains the largest shareholder of Chen Hsong today. This type of philanthropic giving was unheard-of at the time among industrialists in Hong Kong. For his pioneering charity work, Dr. Chiang eventually was to receive the highest honor in Hong Kong – the Grand Bauhinia Medal.
Because of our beliefs, Chen Hsong never shy away from competition, or even the active training of potential future competition. We strongly believe that healthy competition brings out the best in companies, and is the driving force behind many innovations. As long as such competition is conducted with integrity, fairness, and respect for each other, we will continue to nurture and develop talents for the industry, even though we are proud to know that many of our strongest competitors come from our ex-employee ranks. Whatever benefits the industry, benefits all – this is how Chen Hsong would like to be remembered in history books.
Q: Since its inception in 1958, Chen Hsong has undoubtedly witnessed a lot. What have been some of the largest obstacles you ever encountered? And how did you overcome them?
You're right. We've been through a lot, starting from the Global Oil Crisis in the 1970's to worldwide financial crises every decade to the latest Great Recession in 2008. We've seen all, and we've endured through all.
These events taught us not to be complacent, since the world is unpredictable. We cannot control our environment, nor what will occur in the world tomorrow; the only venue is to be adaptable. Whatever happened or may happen, we stuck to our core vision – we never stopped developing our technologies, never stopped enhancing ourselves, never stopped perfecting our quality. In other words, we overcome all obstacles through our perseverance, strength, and willingness to adapt.
Those interested in more can read our vision statement and corporate values at https://chenhsong.com/vision-values/
Q: How did Chen Hsong do in 2017?
Our reported results for the first half-year was a growth in turnover of 22% over 2016. We believe we'll continue doing well in the future, mainly because of our new products and technologies. They truly took the market by surprise – many customers were pleasantly shocked by the quality, design and performance of the new two-platen machines and the new MK6 series; our repeat-order ratio for these two product lines exceed 90%!
Q: What is Chen Hsong's target for 2018 and plans for the near-term future?
World economy looks to be relatively robust coming into 2018, and we believe that the market will reward those who serves with sincerity. On the technology side, we will be putting our focus on high-precision and high-reliability technologies, which we believe bring the greatest, immediate benefits to our industry. We seek to grow with our customers.
Other factors may also have impacts this coming year, for example the recent policy push towards tighter and stricter environmental protection in China. Although such policies inevitably hamper the activities of some companies in the industry (many of them our customers), we firmly believe that more environmental awareness and commitment is for the long-term good, despite short-term upsets. That's why Chen Hsong eagerly supports these environmental policies and will follow through on all our actions, our R&D, as well as our products.
For the near future, we invest in developing high-level technologies – we consider this Chen Hsong's core competence. In particular, AI-based techniques are approaching tractability and have the potential to become disruptive at the fundamental level. Chen Hsong is investing heavily on more "smartness" in our entire supply chain, as well as providing quicker, more personalized services to our customers through adapting AI technologies.
Q: How does Chen Hsong view the competitive landscape of the industry for injection moulding machines?
Customers know best!
We believe that customers worldwide want the same things: performance, affordability, reliability and quality service. We believe they'll choose Chen Hsong injection moulding machines once they realize the difference. Our products speak for themselves.
More competition is entering our space as ever before, but we do not concern about competition. Instead, we concern our own competitiveness, which is expressed through perfect quality, innovative technologies and personalized service. For this, we need to make sure that everybody in Chen Hsong reads off from the same game book, and focus whole-heartedly on our vision and core values.
Q: What is Chen Hsong's roadmap for technological advancement? Especially with regards to recent "hit" technologies such as all-electric and two-platen machines?
For the short-to-medium term, our R&D roadmap consists of three coherent directions – enhanced efficiency, high precision, and better reliability. We believe that these directions generate the greatest value to our customers.
For example, we dare say that Chen Hsong two-platen machines are the best made in Asia (not just China), outside of Japan of course. It is not uncommon for a SUPERMASTER TP to be performing feats that were previously undreamt of in a China-made machine. The secret ingredient is the Japanese-based Precision Hydraulics™ technology and patented mechanical designs that ensure smoothest motions which are quick, accurate and balanced. The hydraulic system has minimal shocks and vibrations, which not only gives a smooth ride but also guarantees perfect alignment and the least wear-and-tear on mechanical parts. We call these two-platen machines Non-Stop™ because… they just don't stop (outside of scheduled maintenance).
All-electric machines have recently been generating a disproportionate amount of attention in the industry, and many are blinded by the rhetoric. In fact, Chen Hsong launched its first all-electric injection moulding machine product line way back in 2000, and we are definitely no stranger to the technology. This is why we believe that it has been hyped beyond reasonable proportions – there are certainly parts that fit well with an all-electric machine, but for 99% of applications, a high precision hydraulic machine delivers the same performance and quality at a fraction of the cost. Even advanced markets (such as Germany, USA) are predominantly hydraulic, with all-electric only a small portion of the market. We believe in giving customers what they need, not what is hyped; we believe that all-electric technology is here to stay, but our R&D will focus on what brings true value to the majority of the market: high efficiency, high precision and high stability.
In fact, much of Chen Hsong's technological R&D took cue from advanced Japanese technology. The Japanese believes in the relentless pursuit of perfection (ZD – Zero Defects), continuous improvements (Kaizen), and methodological trouble-shooting down to the root. Through our strategic cooperation with Mitsubishi, we learnt much from this philosophy, and we truly believe that Zero Defects is ultimately a strong win-win for both our customers and us.
Q: What is Chen Hsong doing in Industrie 4.0?
Chen Hsong has a very clear and strong roadmap towards Industrie 4.0.
At its root is IOT (Internet of Things) and Big Data. This is where machines are connected into a communications network (via the iChen® System) for seamless data collection and exchange. Data (usually stored in the cloud) is the foundation of intelligence, and without data there can be no talk of "smartness".
When data gets big (a.k.a. Big Data), it becomes impractical to analyze and sort through manually. This is where AI (artificial intelligence) comes in for the rescue – making sense of the massive volume of data stored on cloud databases.
Finally, valuable findings inside a computer have to be communicated with people for action, and to restart the cycle once again. This is where communications technologies shine – bridging machines and humans so all these will have practical value.
Chen Hsong invests heavily into these three areas: IOT/Big Data, AI, Communications. We believe these bring the most value to our customers. Active work is being done in the areas of machine auto-tuning, patterns and trends recognition, predictive maintenance, and social network integration.
Those who are interested in Chen Hsong's Industrie 4.0 roadmap can read more at: https://chenhsong.com/technology/industrie-40/
Q: Will Chen Hsong embrace different modes of business (for example leasing)?
As said, Chen Hsong prides itself as being adaptable. For example, we started leasing machines in China several years ago, way before any other company in the industry to do so.
Each customer is unique and has their own needs. We serve them by catering close to their personalized needs, in products, services, or financing. This is in accordance to our founder's motto: Give customers what they need.
Q: What is Chen Hsong's stance on industry standardization?
Chen Hsong whole-heartedly supports industry standardization, provided that such standards are developed with the customers' needs in mind.
Standardization means more choices to the customer. It means easier integration, more possibilities and more ways to combine equipment that yields additional value.
Chen Hsong is committed to work with all industry association bodies in standardization efforts and all other aspects which benefit the industry as a whole. In particular, we are deeply interested in any standardization efforts towards safety, environmental protection, and data connectivity.
Q: Please share with us the Chen Hsong culture.
Our vision statement says it all:
We keep to the forefront of the plastic injection moulding industry, and create the greatest value for our global customers, through perfect quality, advanced technologies and relentless pursuit of innovation.
To achieve that, we rely on our corporate values:
Quality
Technology
Customers
Value
Talents
Excellence
Honest but Aggressive
Responsibility
Mutual benefits
Win-win
Unity and Team-work
Growth
Reference link: https://chenhsong.com/vision-values/
Q: Any suggestions and recommendations for the industry as a whole?
Just a few. Firstly, environmental protection cannot be over-stressed; it should be the goal of everyone in the industry to further environmental concerns. This follows through to reducing wastage and saving energy, which is part of the big environmental picture.
Secondly, intellectual property should be protected, lack of which can stifle much-needed innovations.
Finally, stay humble. Stay hungry. Stay eager to learn. Stay positive.
Q: Any closing remarks?
We thank all our partners for being with us through 60 long years.  We thank you for your support.  We thank every one of you who gave valuable suggestions that enabled us to improve, and we'll repay you simply by becoming better.
Chen Hsong will continue to provide a broad range of technologies, and grow with our customers. We and our cooperating partners, we grow together.
You may also be interested in the following