Air Conditioner Base Cover
Repeatability , efficiency, and quality; all these are attained with the SMTP SM1250-TP-SVP/2 Series Injection Molding Machines. These machines are bringing great satisfaction to our valued client who is manufacturing HVAC in the High-tech Industrial Development Zone of Shunde.
The final part is produced under fully-automatic operation mode, these air conditioner outer enclosures are produced in a cycle time of 58 seconds.
The SM1250-TP-SVP/2 injection molding machine is operating seamlessly under the Ai 02 controller. Connected to a robotic arm our injection molding machine solution makes high volume production an easy task for our client in the HVAC industry.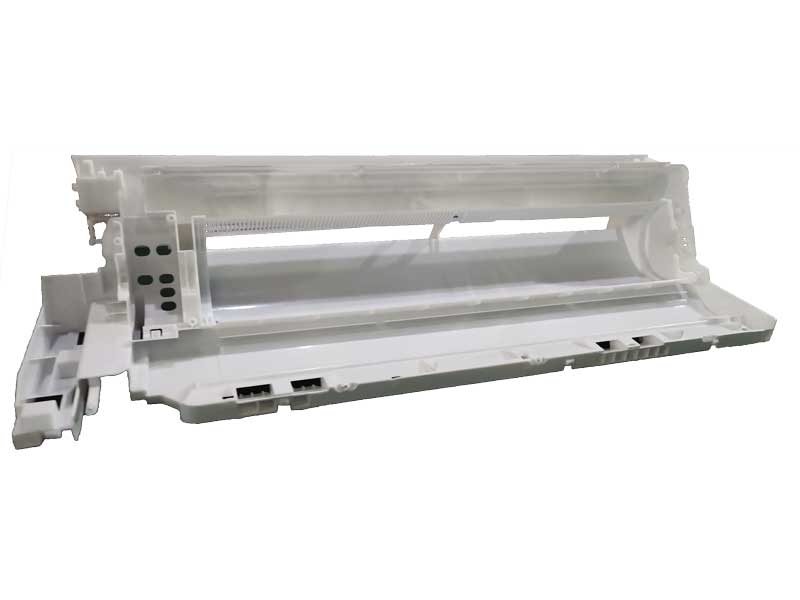 Operator Details
Country: CHINA

Location: Shunde City
Part Details
Part: Air conditioner base

Resin: HiPS

Cavities: 1

Cycle Time: 58 sec.

Op Mode: Fully-automatic
Features
Manipulator
You may also be interested in the following