Front Door Exterior Trims
Fully Automatic Plastic Injection Molding of ABS front door exterior trims
More than 30 of our EM480 SVP2 Injection Molding Machines are working full-time in Shunyi District, Beijing to manufacture automotive front door exterior trims.
Operating in fully automatic mode with a cycle time of 60 seconds to complete plastic injection of 2 front door trims, and with the help of a robotic arm to offload the parts, our customer is able to meet strict deadlines and deliver high quality parts to their clients.
The EM480 SVP2 is a High precision servo driven plastic injection moulding machine, with up to 480 tons of clamping force, 1990g shot weight (PS), and an 83mm screw diameter. In this particular configuration the machine is Filling 2 cavities with a shot weight of 54 grams each. The part is made of a combination of ABS & PC with a wall thickness requirement of 3mm.
Operating smoothly since 2015, these 30 plus EM480 SVP2 Injection Molding Machines fitted with custom Nippobata Ai-02 controllers are regularly maintained by our Service team and are an invaluable asset in our customers manufacturing capabilities.
*This machine series has been replaced and upgraded by our newer series of injection moulding machines.
Click here for more details.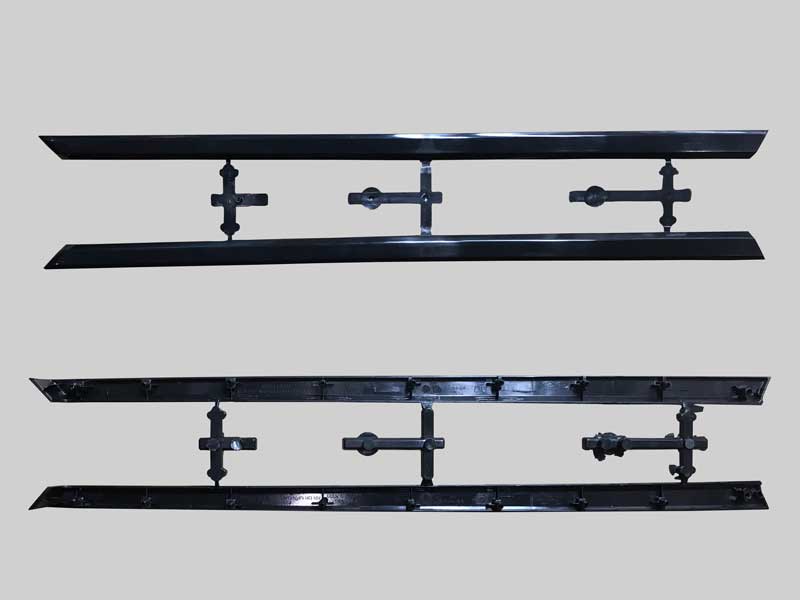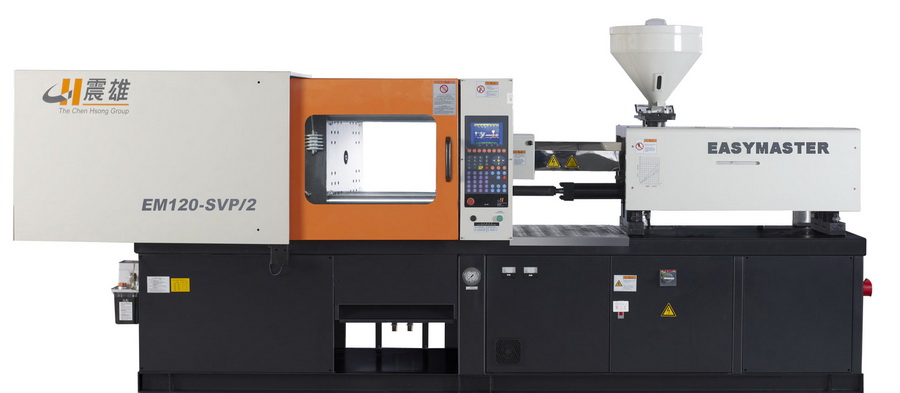 Machine Details
Type: Toggle

Year: 2015

Clamping Force: 480 tons

Power Pack: SVP/2 Servo Drive

Controller: Nippobatta Ai-12
Operator Details
Country: China

Location: Beijing

Number of Machines: 30
Part Details
Part: ABS car door exterior trims

Resin: ABS + PC

Cavities: 2

Dimensions: 562mm X 22mm X 16mm

Product weight: 54 grams each

Thickness: 3mm

Cycle Time: 60 seconds

Op Mode: Fully-automatic
You may also be interested in the following