ABS Injection Molding of Front Guards for Tier 1 Automotive Manufacturer Mazda
In Zhejiang Province, a tier-1 supplier to legendary automotive manufacturer Mazda are manufacturing ABS front guards at a shot weight of 380g and thickness of 3mm with a cycle time of only 110 seconds in semi-automatic mode. They are able to achieve this by using our SM1900-TP Two-Platen Injection Molding machines, equipped with the SVP/2 Servo Drive and controlled by the Nippobatta Ai-12 for a clamping force of 1,900 tons.
Operating in this role since 2015, our Injection Molding solutions have easily proved equal to the task of meeting the exacting requirements of high end manufacturing.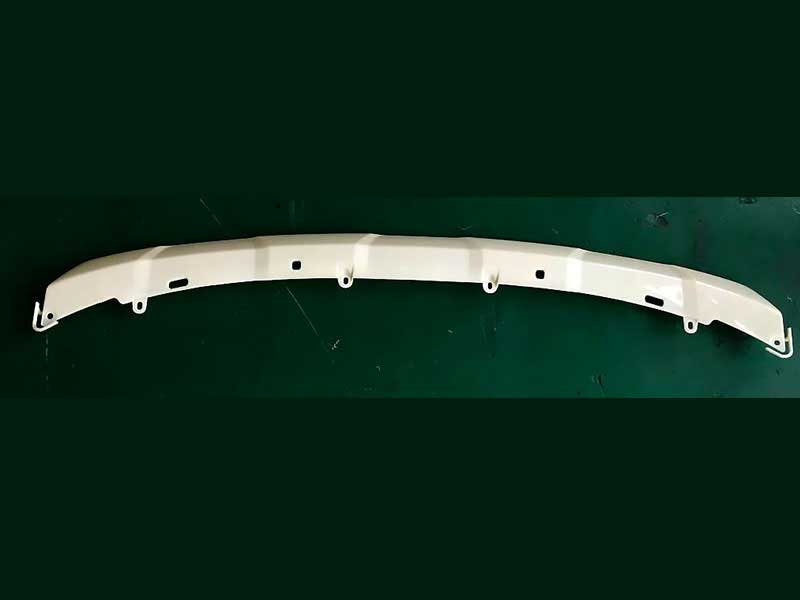 Machine Details
Type: Two-Platen

Year: 2015

Clamping Force: 1,900 tons

Power Pack: SVP/2 Servo-Drive

Controller: Nippobatta Ai-12
Operator Details
Country: CHINA

Location: Zhejiang Province

Number of Machines: 2
Part Details
Part: Mazda Front Guard

Resin: ABS

Cavities: 380 g

Dimensions: 1,320mm x 125mm x 50mm

Thickness: 3mm

Cycle Time: 110 sec

Op Mode: Semi-automatic
You may also be interested in the following