Citroën Bumpers: Tier-1 Automotive Manufacture with the SM3000-TP Injection Molding Machine
In Zhejiang Province, one of our customers is using two SM3000-TP Injection Molding Machines driven by the SVP/2 Servo-Drive and utilising a Beckhoff controller to manufacture Tier-1 parts for the prestige Citroën international automotive brand.
The SM3000-TP is a Two-Platen arrangement with a clamping force of 3,000 tons and is working for our customer in semi-automatic mode, molding in PP resin with a cycle time of 100s. Using our Injection Molding technology, our customer has been able to reliably meet the exacting quality standards of Citroën, time after time, since first installation in 2012.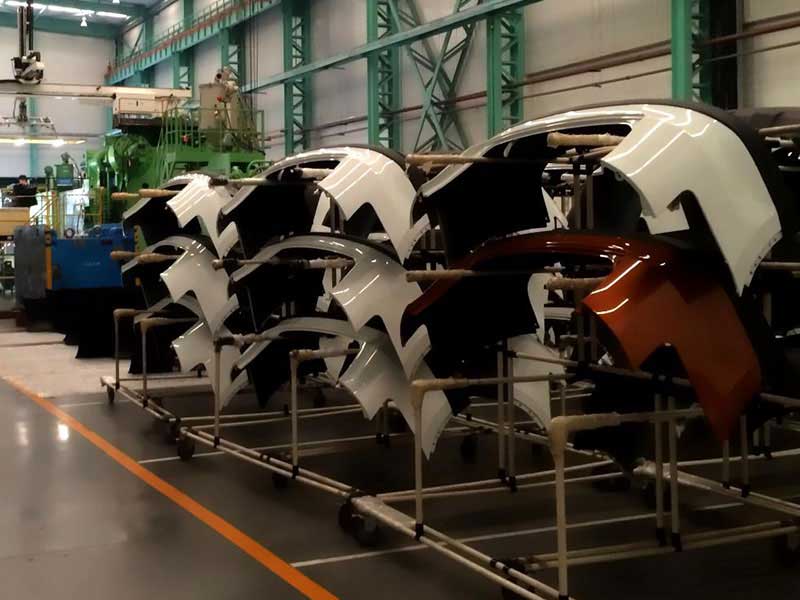 Machine Details
Type: Two-Platen

Year: 2012

Clamping Force: 3,000 tons

Power Pack: SVP/2 Servo-Drive

Controller: Beckhoff

Main Bus: EtherCAT™ digital
Operator Details
Country: CHINA

Location: Zhejiang Province

Number of Machines: 2

Status: Tier-1 auto-parts supplier
Part Details
Part: Citroën Bumper

Resin: PP

Cycle Time: 100 sec.

Op Mode: Semi-automatic
You may also be interested in the following