During the last April, the largest plastics exhibition in Latin America was held at the Biennial International Rubber and Plastic Exhibition Feiplastic 2019, receiving visitors from almost all the countries of South America, Central America and Mexico.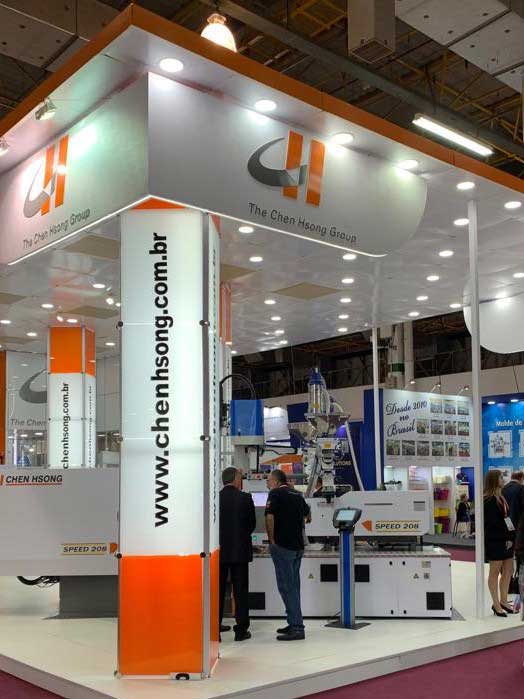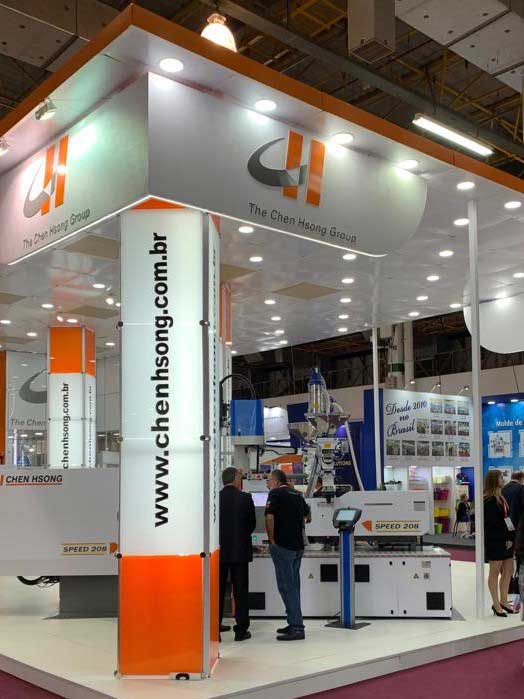 Chen Hsong once again marked its strong presence in the region through Chen Hsong South America, its South American branch located in Taboão da Serra – São Paulo – Brazil. In line with its continued growth in this market and strong investment in the branch, this year Chen Hsong has doubled its booth area, being the highlight of the event.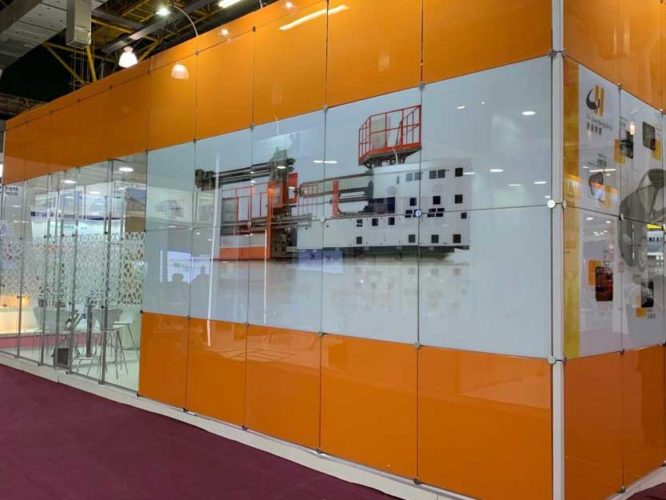 For this edition of the exhibition, three different series of injection molding machines where presented, such as the well-known EASYMASTER series with the servo motor model EM320-SVP/3+, directed mainly to markets such as Households, General Propose, Appliance and Caps markets. During the show we injected a cake plate with a 39cm diameter and automated takeout and stacking system using a Star Seiki robot.
Another star of the exhibition was the JM258-MK6, equipped with advanced servo drive control system, that guarantees fast and precise movements. This machine charmed customers who were present at the booth with the production of 38mm diameter closures for juices and sports drinks. It was also possible for customers to see ease, speed and precision in the unique locking pressure regulation system and mold protection.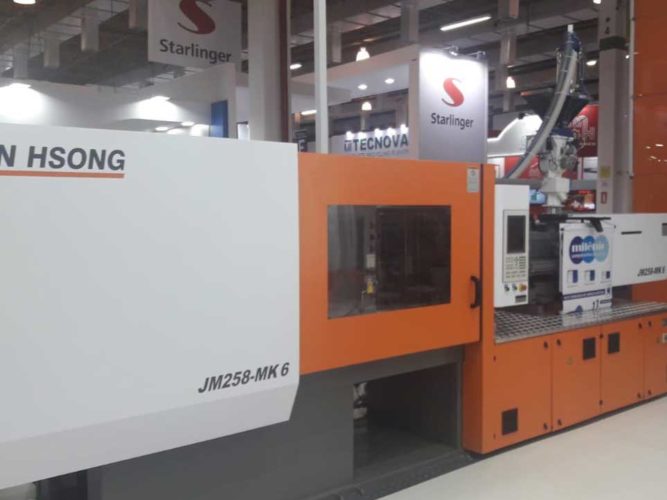 The third machine presented during Feiplastic 2019 was the SPEED machine. The high-speed servo series, which impressed visitors with its low noise level, precision and extremely high dosing and injection speed above 300mm/s. This machine well focused on the markets for medical products, mobiles phones, packaging, disposables, thin-walled parts and fast cycles. The impressive performance of the machine generated a big number of business inquiries for future projects. This machine was injecting a thin wall plate using a Sepro robot for product removal and stacking.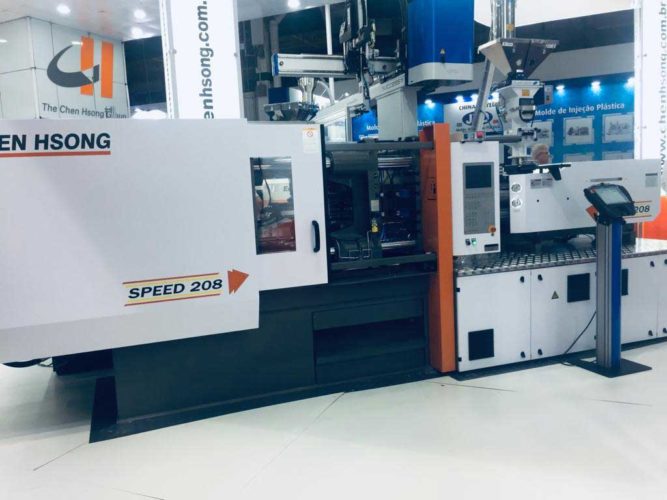 The 2019 edition of Feiplastic generated twice as many orders as the previous one, consolidating Chen Hsong South America as one of the leading injection molding machines supplier in the Brazilian market.
The success achieved during Feiplastic reinforces Chen Hsong's commitment with the South American Market via strong investments in new products, local stock of machines and spare parts as well as differentiated technical services to our customers in the region.
You may also be interested in the following