On December 12th 2018, Ms. Lai Yuen Chiang, Chairman of Chen Hsong, told the media during the Chen Hsong Group's 60th Anniversary Celebration "Super New Products Carnival" that, "Chen Hsong will follow the country's campaign of "China Manufacturing 2025," and pursues the world's trend in the development of advanced Intelligent equipment, focusing wholeheartedly on the field of advanced intelligent equipment manufacturing."
Yes, Chairman Chiang clearly expressed her determination to make Chen Hsong a world-class company for intelligent equipment.
From December 17th to December 19th, the 4th "INTERNATIONAL FAIR FOR INVESTMENT AND TRADE OF ADVANCED EQUIPMENT MANUFACTURING IN WEST BANK OF THE PEARL RIVER"("AEME") was held in Foshan, Guangdong Province, China.
After the 60th birthday celebration of Chen Hsong on the 12th of December, people were still talking about the new heavyweight products launched in the "Super New Product Carnival". At the "AEME" Chen Hsong continues to new fans and attention.
Visitors impressed by the quality of two new machines of the Chen Hsong family gave them thumb-ups.
JM400-MK6e:Intelligent production line for LED spotlight accessories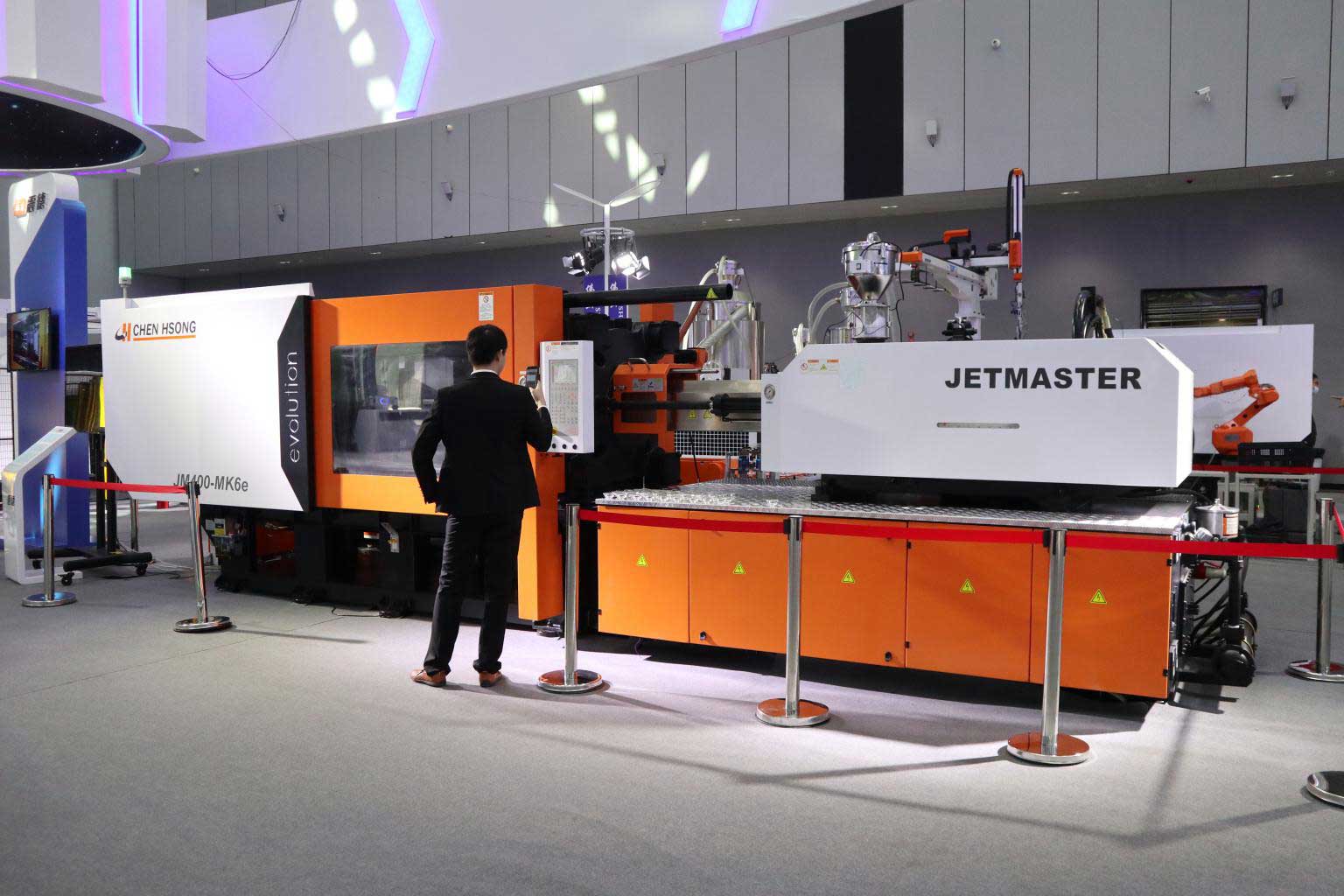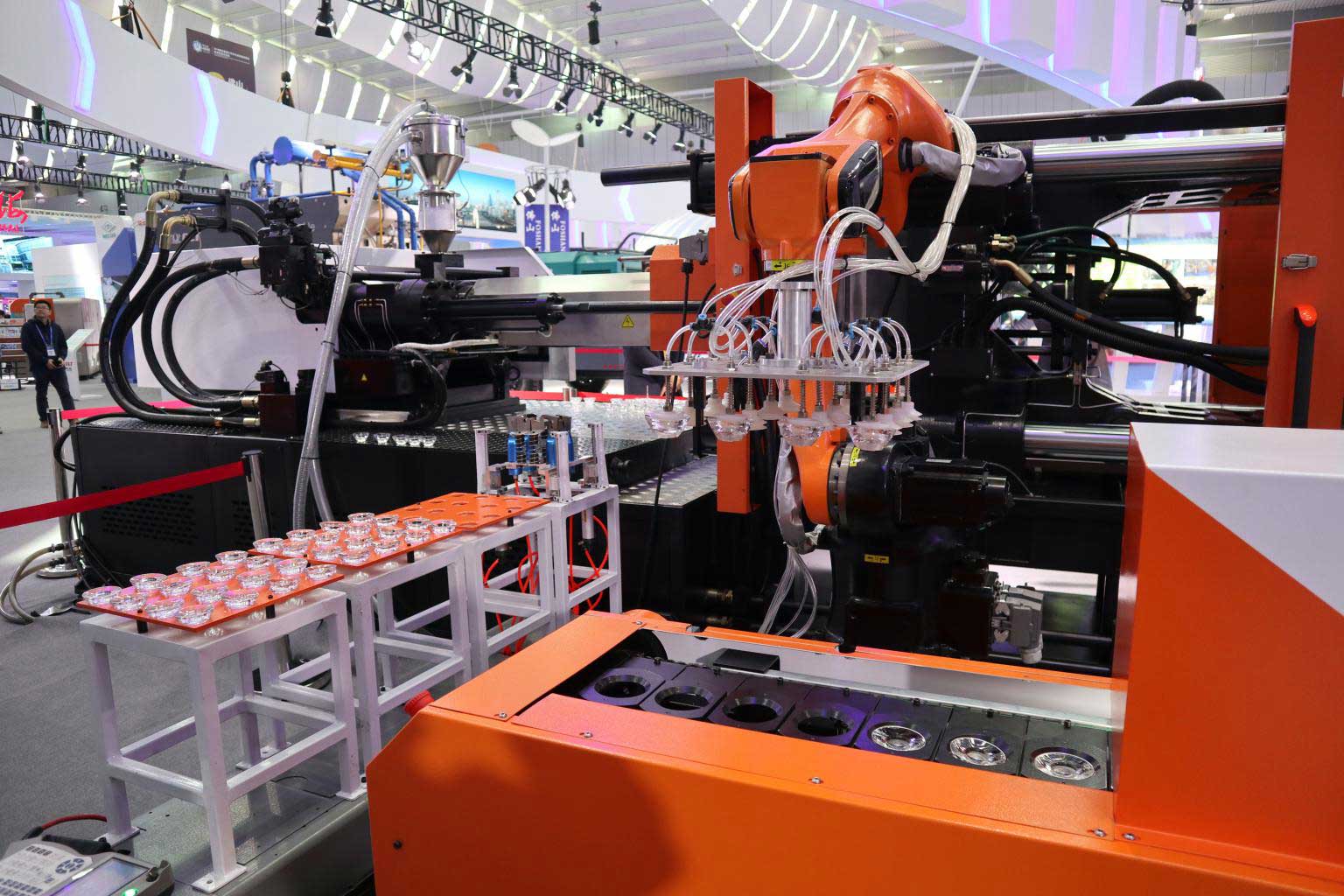 JM400-MK6e is a new product series launched by Chen Hsong on the 12.12 Super New Product Carnival. It only took a week to go visual on the internet as an injection molding machine loved by many. At the AEME, it captured once again the visitors' attention by realizing the  dream of  all-round intelligent production management: automatic injection molding, automatic extraction, automatic trimming, intelligent optical   inspection, automatic packaging, and automatic stacking among others.
Attention everyone! Here comes the summarized highlight:
A – What is the more discernible benefit of such a production line? The answer is: you can save about 4 workers and what is the labor cost of 4 workers? I believe the answer is just too obvious!
B – What is the less discernible benefit of such a production line? The answer is: products of better quality, higher pass rate, and higher production efficiency.
So my dear friends, how will corporate competitiveness improve? This is a simple multiple-choice question, and the above answer is A+B.
EM320-PET: Intelligent production system for large water bottle preforms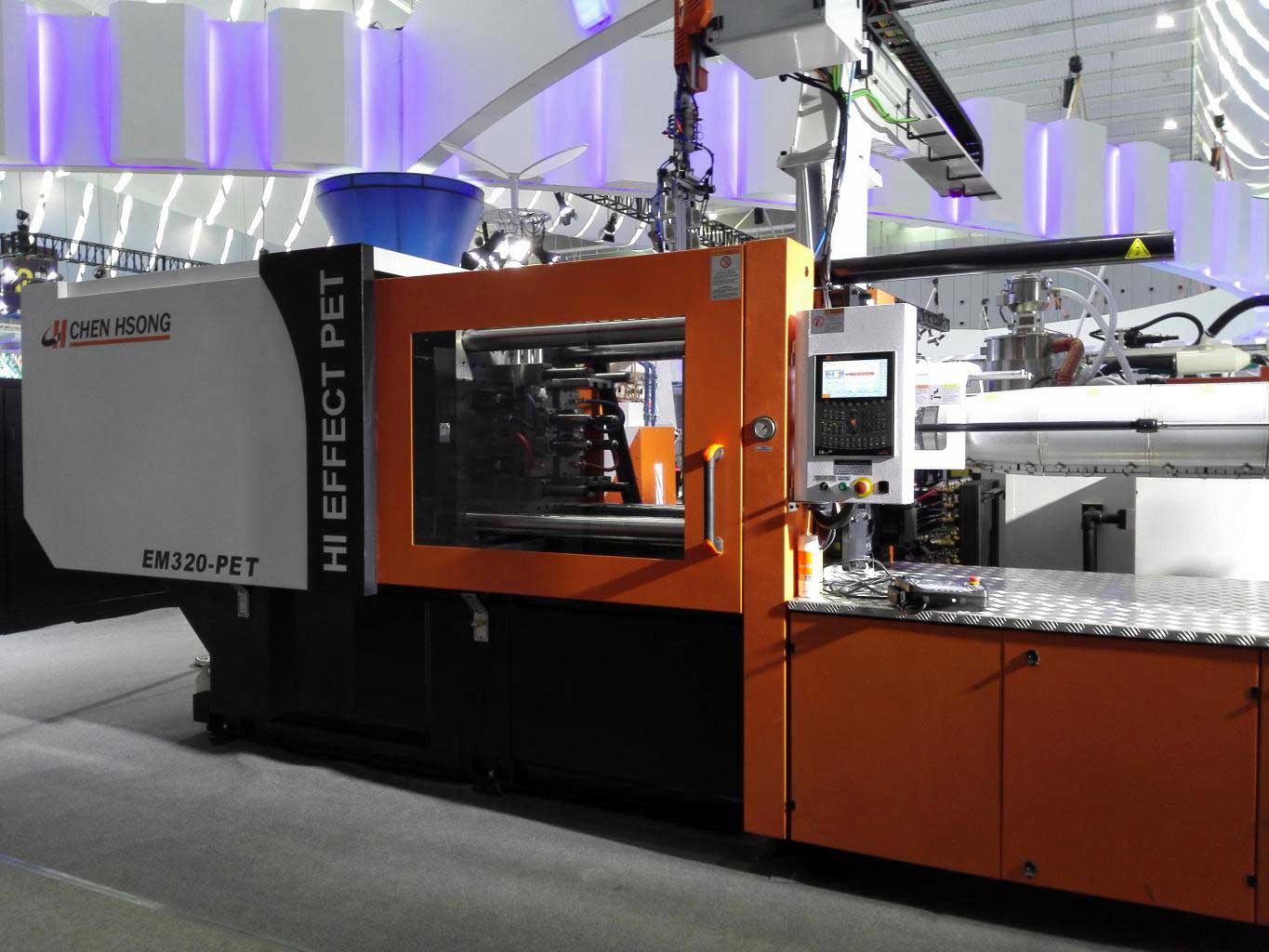 EM320-PET, using advanced PET special plasticizing system, is a specialized model of PET bottle preform machine made by Chen Hsong. The system integrates preform injection molding, automatic extraction, intelligent visual inspection, automatic packaging, CPS simulation system and other intelligent features.
This is what we called different experience with familiar machines. The special PET bottle Preform machine is something we believe to be "almost perfect." For customers, standards are meant to be exceeded and everything is possible. This is why this special machine of Chen Hsong manages to impress customers time after times.
Then, in what areas have this Chen Hsong PET preform machine evolved?
Star Performance Areas:
Complete and fully automated production, a hallmark of Chen Hsong's smart injection molding.
Large injection volume: 320T machine injection capacity can reach up to 1850g. Traditionally, a 400T machine would have been needed. Hence, increase in quantity but no increase in price.
Large mold opening stroke: 320T machine mold opening stroke can reach 660mm, thus the production of long PET bottle preform is no longer a problem. This sets new standards for the industry.
Good plasticizing effect: Producing 7mm thick bottle preform without defects such as bubbles and streaking. This breaks existing industry bottleneck.
Would you say "cool" to such superb performance? Injection molding is representative  of the traditional industry. The realization of intelligent injection molding in the short turn has clearly begun. So how will Chen Hsong carry the banner and take the lead? Well, we urge you to please wait and see for yourselves!
You may also be interested in the following