Car Component Base Panels
Injection Molding Car Component Base Panels
Located in the Wenzhou Economic and Technological Development Zone,
one plastic injection parts manufacturer with a well-known reputation in the automotive industry has been using Chenhsong Plastic Injection Molding Machines for many years. With over 50 EM150-SVP/2 machines in operation, our series of reliable and high performance machines have been a firm pillar in this client's production line.
Using a mixture of PC + ABS Plastic, the EM150-SVP/2 injection machines are producing car component base panels. Using an Ai 02 controller in semi-automatic operation mode the EM150-SVP/2, with its 150 tons of clamping force gives smooth consistent production flow. For this product the double cavity mold is using a shot weight of 42.3 grams and is operating at a 28 second cycle time. Each 1 mm thick panel is 247x45x21 mm in size.
The EM150-SVP/2 model plastic injection machine is a reliable machine for large volume, rapid production of components with intricate details.
*This machine series has been replaced and upgraded by our newer series of injection moulding machines.
Click here for more details.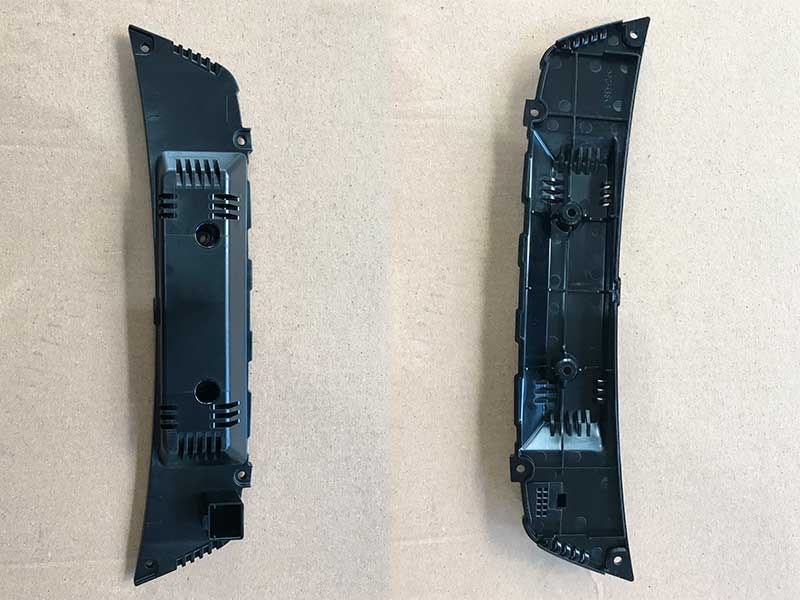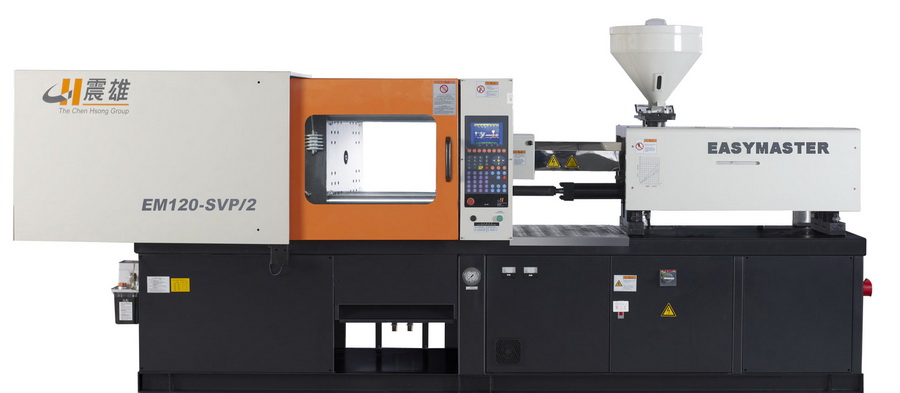 Machine Details
Type: High-Speed Toggle

Year: 2013

Clamping Force: 150 tons

Power Pack: SVP/2+ Servo Drive

Controller: Ai-02
Operator Details
Country: China

Location: Wenzhou

Number of Machines: 50
Part Details
Part: Car Component Base Panels

Resin: PC+ABS

Cavities: 2

Dimensions: 247mm X 45mm X 21mm

Product weight: 42.3 grams each

Thickness: 1mm

Cycle Time: 28 seconds

Op Mode: Semi-automatic
You may also be interested in the following