Steering Column Upper & Lower Shield Assembly
Injection molding of automotive steering column upper/lower shield assemblies
Quality luster finish with impact resistant durability; these are features of the steering column upper and lower shield assemblies being produced using Chenhsong EM480-SVP/3 plastic injection molding machines in the Changchun Green Park.
The EM480-SVP/3 machine, running at a quick 50 second cycle time is excellent for use in manufacturing of fine finished plastic injected parts such as those with knurled surfaces. With a 1 + 1 cavity, both the 260x161x110 mm upper and 182x170x65 mm lower shields are produced in a single cycle. Each shield is 2mm thick. The upper shield has a 200 gram shot of PP/PE and the lower shield has an 80 gram shot.
The EM480-SVP/3 is running in fully automatic mode with the Ai-02 controller and for this project is set at 480 tons of clamping force. 23 of these machines are presently in operation at our client's site in the Changchun Green Park.
*This machine series has been replaced and upgraded by our newer series of injection moulding machines.
Click here for more details.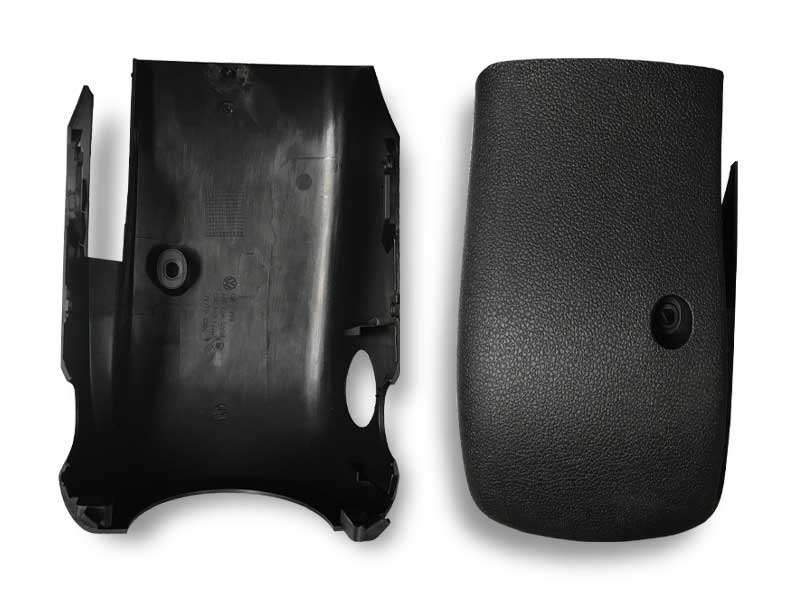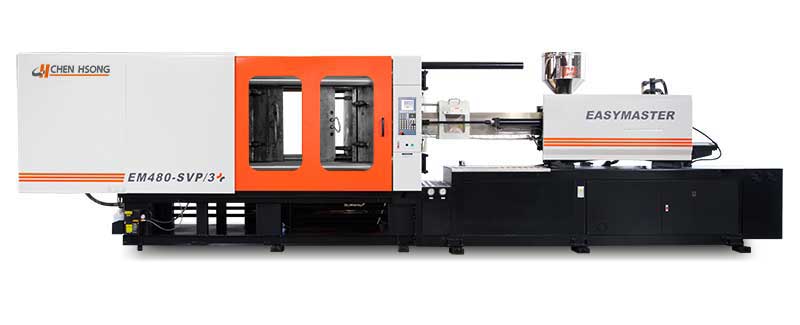 Machine Details
Type: High-Speed Toggle

Year: 2015

Clamping Force: 480 tons

Power Pack: SVP/3+ Servo Drive

Controller: Ai-02
Operator Details
Country: China

Location: Changchun

Number of Machines: 23
Part Details
Part: Steering Column Upper & Lower Shield Assembly

Resin: PP + PE

Cavities: 1 + 1

Dimensions: 260mm X 161mm X 110mm
182mm X 170mm X 65mm

Product weight: 200 grams + 80 grams

Thickness: 2mm

Cycle Time: 50 seconds

Op Mode: Fully-automatic
You may also be interested in the following