Side Cover for Electric Motorcycle
Side Panel – Injection Molding Electric Motorcycle Parts
Our client, a well known plastic injection mould maker, mold manufacturer, and part manufacturer for motorcycle & automotive parts is operating a number of our Super Master Injection moulding machines, and as a result are able to produce high quality parts for their international clients.
In the above video, a side cover panel for electric motorcyles is being maunfatured with the SM1050-TP-SVP/2 series. This machine is fast, precise and accurate, and with its real two-platen design, it combines the largest stroke and platen requirements into the smallest footprint possible.
Fitted with the MPC7.0 Controller, the SMTP applies a  steady and accurate 1050 tons of clamping force to the electric motorcyle mold, producing a high gloss ABS electric motorcycle side cover every 55sec. The process is run in fully automatic mode and the product weigt is 534 g per part.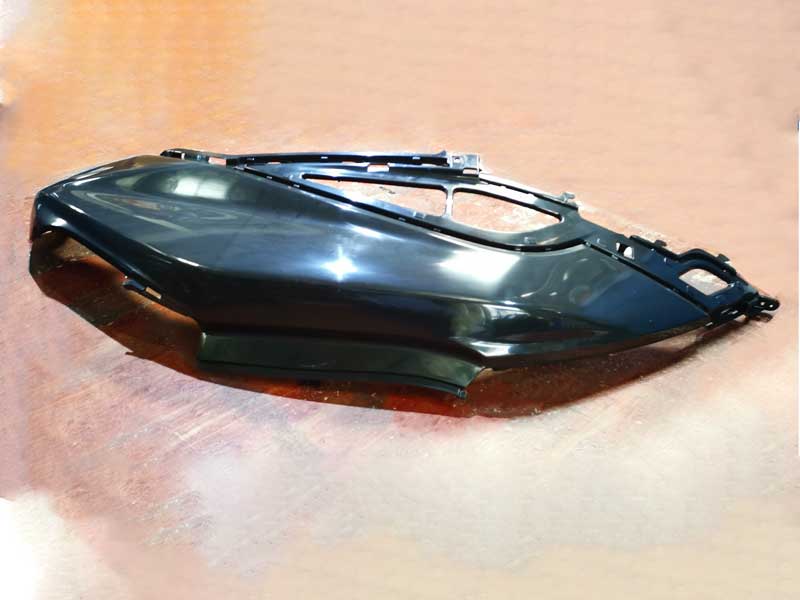 Operator Details
Country: China

Location: Jiangmen
Part Details
Part: Electric Motorcycle Accessories Side Cover

Resin: ABS

Cavities: 1 out 2

Product weight: 534 g

Cycle Time: 55 secs.

Op Mode: Fully-automatic
Other
Pickup method: manipulator
You may also be interested in the following