Injection Molding of Colored PET Preforms. The EM260-PET Injection Molding Machine
In Guangdong Province, China, a manufacturer has been employing over 200 of our EM260-PET Toggle Type Injection Molding machines since 2016 in the manufacture of colored PET preforms.
The EM260-PET Injection Molding Machine features a professional plasticizing unit for colored PET preforms, which are manufactured by this customer in 8 cavities with a shot weight of 50g each and offering a 99% yield in fully automatic mode with a cycle time of 38s. Driven by the SVP/3 Servo Drive, controlled by the Nippobatta Ai-12, the EM260-PET Injection Molding machine applies a clamping force of 260 tons in this large-scale application.
*This machine series has been replaced and upgraded by our newer series of injection moulding machines.
Click here for more details.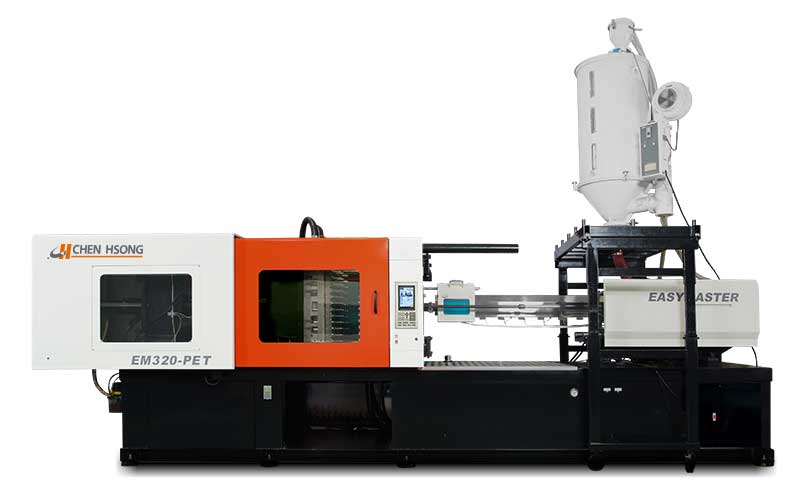 Machine Details
Type: Toggle

Year: 2016

Clamping Force: 260 tons

Power Pack: SVP/3 Servo-Drive

Controller: Nippobatta Ai-12
Operator Details
Country: CHINA

Location: Guangdong Province

Number of Machines: 200+
Part Details
Part: Colored PET Preforms

Resin: PET

Cavities: 8

Product weight: 50g each

Cycle Time: 38 sec.

Yield: 99%+

Op Mode: Fully-automatic
Features
Professional Plasticizing Unit for Coloured PET Preforms
You may also be interested in the following