Fan Blades with Insert Moulding
Injection Molding of Fan Blades With Insert in Guangdong Province
Since 2016, our customer in Foshan, Guangdong Province, China, has been using more than 40 of our EM150-SVP/3 Injection Molding Machine powered by the SVP/3 Servo Drive and controlled by a Nippobatta CPC 6.0 to manufacture fan blades from polybutylene terephthalate (PBT) and glass fiber (GF).
The EM150-SVP/3 Injection Molding Machine applies a clamping force of 150 tons to 4 cavities, with a shot weight of 12g per item and a cycle time of 19.4s in semi-automatic mode.
*This machine series has been replaced and upgraded by our newer series of injection moulding machines.
Click here for more details.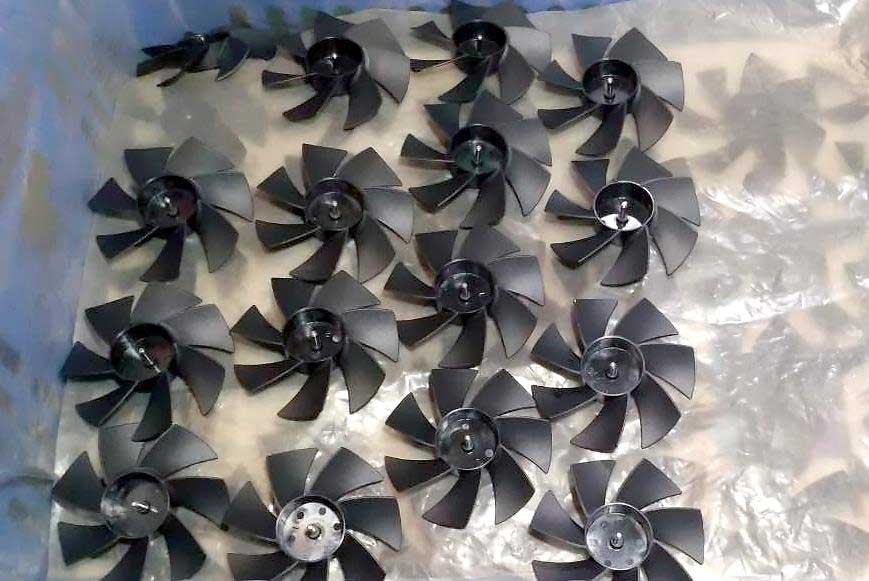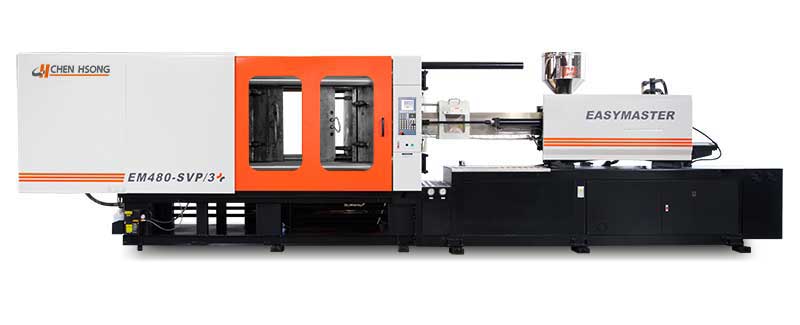 Machine Details
Type: Toggle

Year: 2016

Clamping Force: 150 tons

Power Pack: SVP/3 Servo-Drive

Controller: Nippobatta CPC 6.0
Operator Details
Country: CHINA

Location: Foshan, Guangdong Province

Number of Machines: 40+
Part Details
Part: Fan Blades

Resin: PBT + 30% GF

Cavities: 4

Product weight: 12g / item

Cycle Time: 19.4 sec.

Op Mode: Semi-automatic
You may also be interested in the following