Left and right shroud inner plates
Plastic Injection Molding of Left & right Shroud Inner plates for Automotive Assembly
The High-tech Industrial Development Zone of Changchun is a main supply hub for components to the automotive industry. Chenhsong's JM650-C3-SVP/2 plastic injection molding machines using an Ai 12 controller give our client the ability to provide turnkey solutions for there competitive market.
Ten of the JM650-C3-SVP/2 plastic injection molding machines are in operation at the Changchun Zone. Employing robotics in the production process, this fully automatic injection machine setup, operating at 650 tons of clamping force, is manufacturing left and right shroud inner plates in a cycle time of 51 seconds. Each shroud requires a shot weight of 680 grams of ABS and the size of the completed shroud is 640x270x120 mm with a thickness of 3mm.
*This machine series has been replaced and upgraded by our newer series of injection moulding machines.
Click here for more details.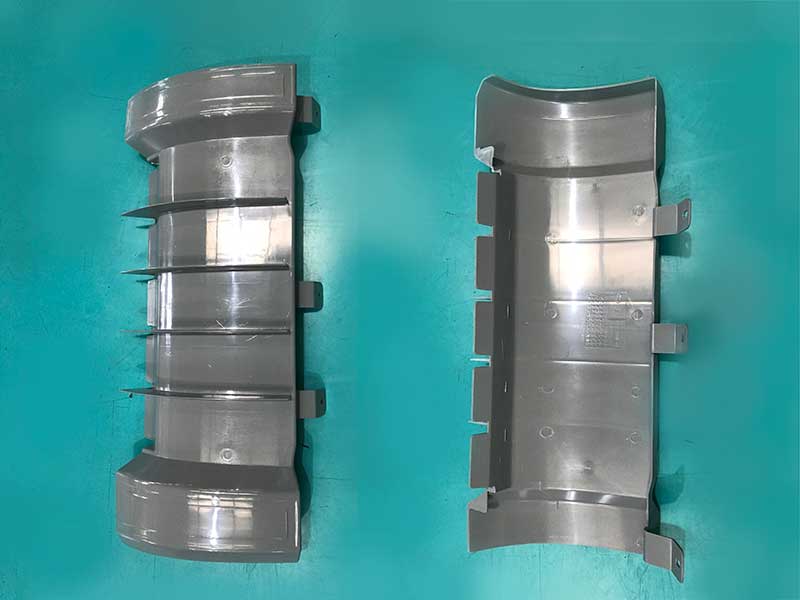 Machine Details
Type: High-Speed Toggle

Year: 2015

Clamping Force: 650 tons

Power Pack: SVP/2+ Servo Drive

Controller: Ai-12
Operator Details
Country: China

Location: Changchun

Number of Machines: 10
Part Details
Part: Left & right shroud inner plates

Resin: ABS

Cavities: 1

Dimensions: 640mm X 270mm X 120mm

Product weight: 680 grams each

Thickness: 3mm

Cycle Time: 51 seconds

Op Mode: Fully-automatic
You may also be interested in the following