Left & Right Shroud Outer Plates
Injection molding left and right shroud outer plates for the automotive industry
Excellent uniformity and a superior finish are required on this automotive component and these standards are consistently met with the JM1450-C2 C2 plastic injection molding machine. Advanced technological innovations, an Ai 11 controller, and precise robotic operations are combined for the fully automated manufacturing of high-quality left and right shroud outer plates. 10 of these 1450 ton clamping force machines are in full time operation at our client's facilities in the Changchun High-tech Industrial Development Zone.
With each injection of 956 grams of ABS plastic, the JM1450-C2 injection machine is producing both a right and left outer shroud plates in its two-cavity mold. Each shroud is 830 mm long, 265 mm wide and 75 mm high and the cycle time to produce a pair is 256 seconds.
*This machine series has been replaced and upgraded by our newer series of injection moulding machines.
Click here for more details.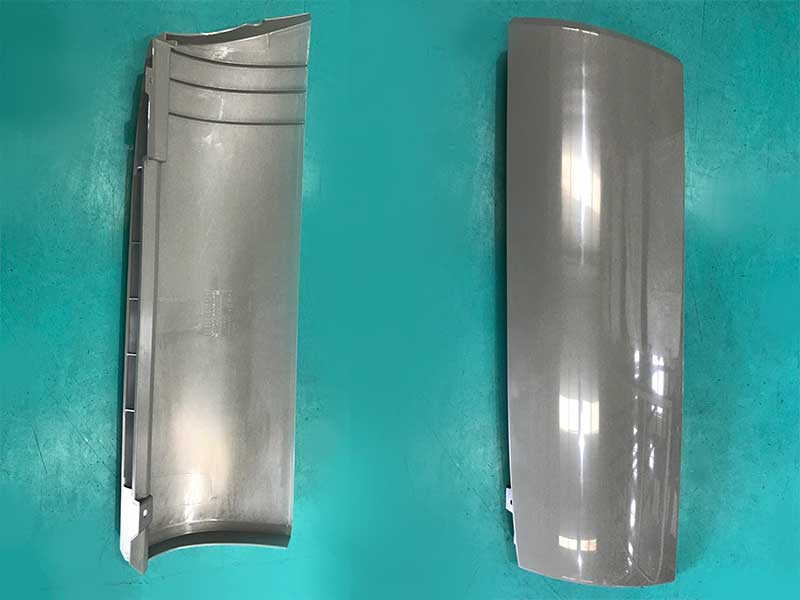 Machine Details
Type: High-Speed Toggle

Year: 2008

Clamping Force: 1450 tons

Controller: Ai-11
Operator Details
Country: China

Location: Changchun

Number of Machines: 10
Part Details
Part: Left & Right Shroud Outer Plates

Resin: ABS

Cavities: 2

Dimensions: 830mm X 265mm X 75mm

Product weight: 956 grams each

Thickness: 3mm

Cycle Time: 256 seconds

Op Mode: Fully-automatic
You may also be interested in the following