Microwave Oven Accessories
Injection Molding of Microwave Components in SPS Resin
In Foshan Province, a well known appliance manufacturer is producing Microwave accessories in SPS resin. SPS resin shot into an 8 cavity mold is then transformed into heat resistant microwave components in a cycle time of 37.3s.
SPS is a heat-resistant engineering plastic proprietary, polystyrene-based specialty resin that has wide applications in industrial and home products – particularly electronics –
Reliable production is acheived using our JM208-MK6 Toggle Type Plastic Injection Molding Machines with our MK6 servo drive technology and controlled with the CPC6.0 controllers. The customer is very satisfied that our Injection Molding solutions have easily proved equal to the task of meeting the exacting requirements of high end manufacturing.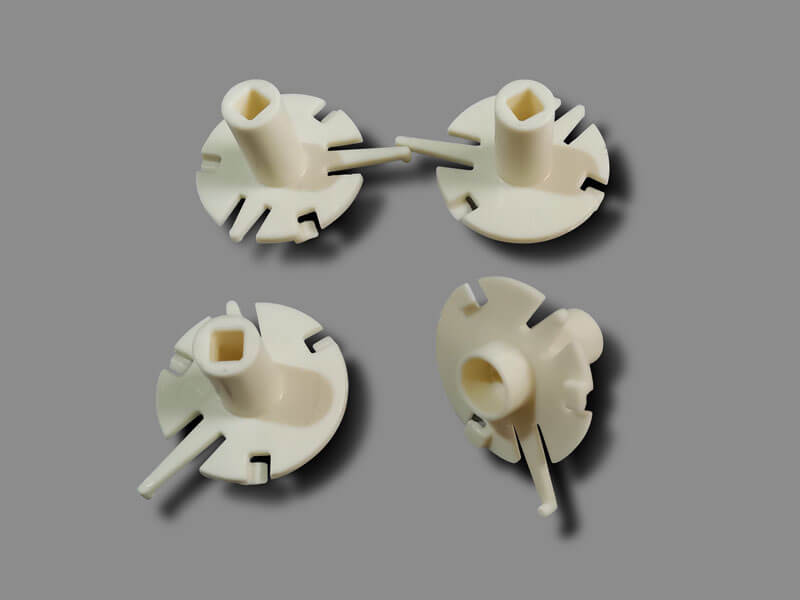 Machine Details
Type: Toggle

Clamping Force: 208 tons

Controller: CPC6.0
Operator Details
Country: China

Location: Foshan
Part Details
Part: Microwave Oven Accessories

Resin: SPS

Cavities: 1 out of 8

Cycle Time: 27.3 seconds

Op Mode: Fully automatic
Features
Pickup method: Automatically fall off
You may also be interested in the following