Electric Rice Cooker Enclosure
Plastic Injection Molding of Electric Rice Cooker
When it comes to major household appliance injection molding, the possible applications for injection molded plastic parts are virtually unlimited. The use of plastic parts in this industry has improved the efficiency of major appliances by more than 30% since the early 1970s.
Our customer in Foshan recently upgraded to the new high-speed Toggle MK6 Evolution injection molding machines series and has put it to good use on its latest line of household appliance goods for their international customers.
CH local support team rapidly helped configure the injection molding machine to use with our clients custom mould. In this case it features a unique design which improves the critical distribution of the pressure for excellent surface finishing. Working with ChenHsong for many years our customers and very pleased with the superior performance and repeatability of the new series on their factory floor
As seen on the video, the MK6 e is running in fully-automatic mode, manufacturing electric rice cookers out of transparent PP resin, the cycle time is only 56 seconds, with the injection molding machine driven by a CPC.60 Controller employing a clamping force of 320 tons.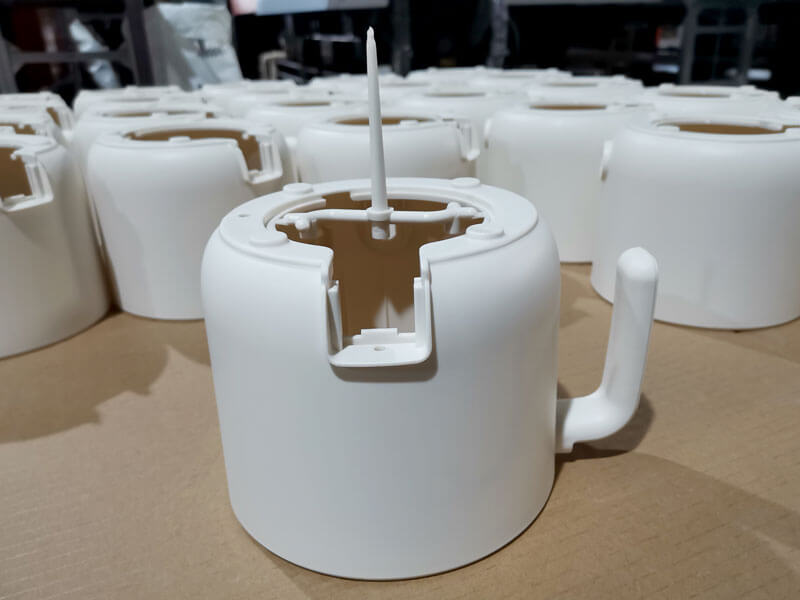 Machine Details
Type: Machine reaming machine

Clamping Force: 320 tons

Controller: CPC6.0
Operator Details
Country: China

Location: Foshan
Part Details
Part: Rice Cooker enclosure/body

Resin: PP

Cavities: 1 out of 1

Cycle Time: 56 seconds

Op Mode: Fully automatic
other
Pickup method: manipulator
You may also be interested in the following