Injection molding Turn Signal Lamp Shades
The JM168-MK6 plastic injection molding machines our clients are using for PMMA plastic injection deliver excellent quality in faster production cycles.
Our client in Xinqian, Huangyan, Taizhou, Zhejiang is using nine of the JM168-MK6 injection machines to produce PMMA plastic turn signal lamp covers. The machines operate in semi-automatic mode and use a CPC 6.0 controller.
The lighter clamping force of 168 tons efficiently delivers a 17.3 gram shot to each of the four cavities in the very short cycle time of just 45 seconds.The 85x39x20 mm covers have a 1.5 mm wall thickness.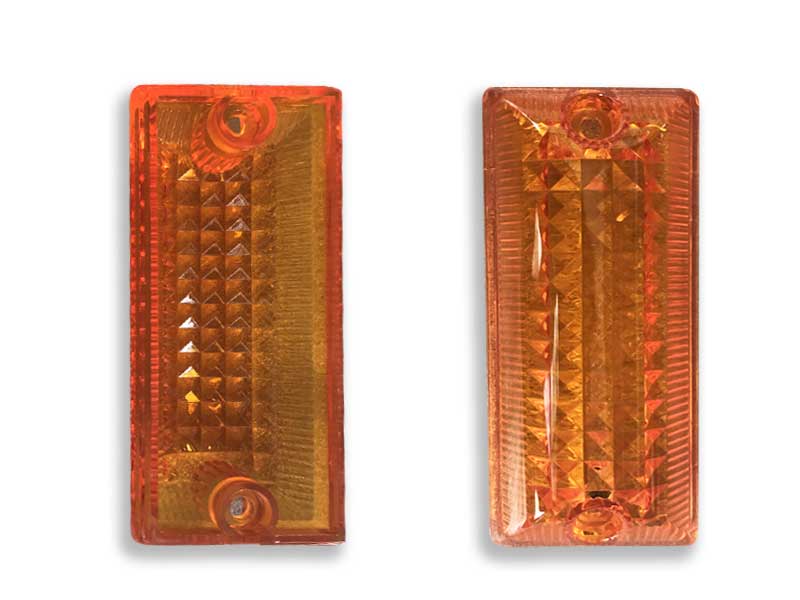 Machine Details
Type: High-Speed Toggle

Year: 2016

Clamping Force: 168 tons

Controller: CPC 6.0
Operator Details
Country: China

Location: Taizhou City, Zhejiang Province

Number of Machines: 9
Part Details
Resin: PPMA

Cavities: 4

Dimensions: 85mm X 39mm X 20mm

Product weight: 17.3 grams each

Thickness: 1.5mm

Cycle Time: 45 seconds

Op Mode: Semi-automatic
You may also be interested in the following