Chen Hsong for Industrie 4.0
The 3rd Guangdong International "Internet+" Expo was held during 12-15th October, 2017, at the Foshan Tanzhou International Convention and Exhibition Center. The exhibition, co-organized by the South China Smart Robotics Research Institute, Fenix (China) Investment Co. and the Chen Hsong Group, was a remarkable showcase of high-tech products as well as advanced IT and industrial technologies. In particular, Chen Hsong debuted an advanced "Industrie 4.0" production line which rapidly became the star of the show. Among the many distinguished guests that graced the event with their presence were: Xie Shaofeng – Director of the Ministry of Industry and Information, Technology and Software Services Division; Yuan Baocheng – Vice Governor of the People's Government of Guangdong Province; Lu Yi – Party Committee Secretary of Foshan Municipality, the Communist Party of China; and Zhu Wei – Mayor of the People's Government of Foshan City. These guests were all treated an eye-opening demonstrations of advanced "Industrie 4.0" processes.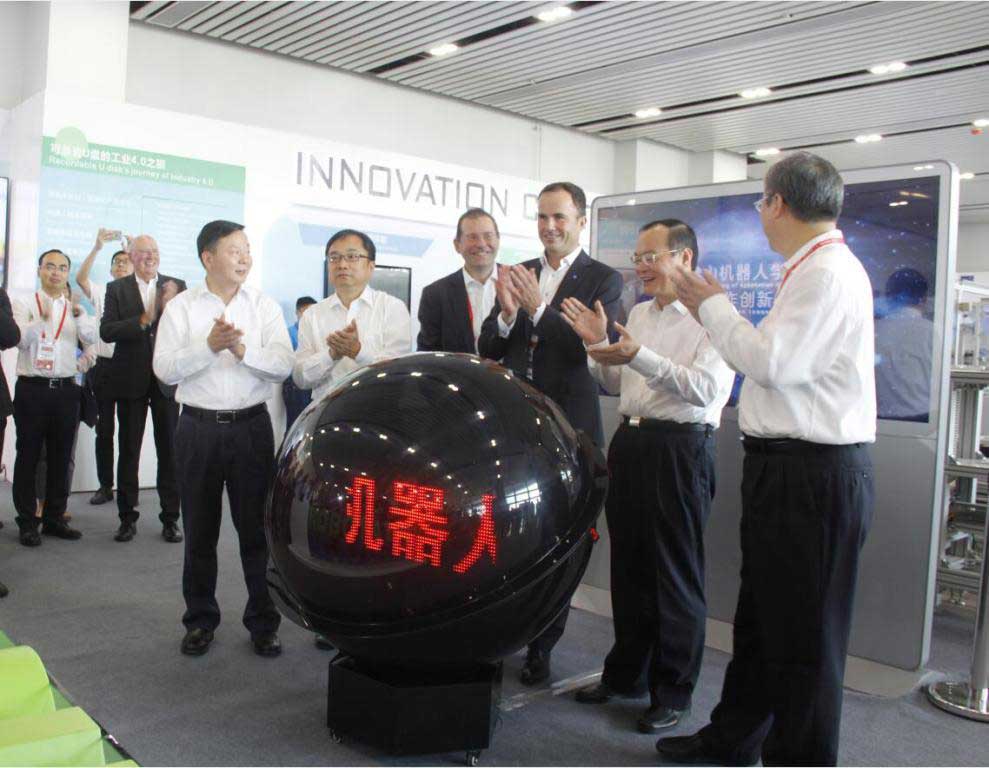 The star of the show was a pilot fully-automated production line for recordable USB flash drive sticks, constructed by a Sino-German team, with full "Industrie 4.0" processes. For instance, intelligent production controls enabled fully-automated job scheduling, which means that it took a mere three minutes to produce one individually-customized USB flash drive for a particular individual customer, with custom signatures and specific requirements. This pilot line signaled the birth of true intelligent, mass-customized manufacturing – a significant milestone achievement for China industry! It is especially so because the line is a real production line making real products, not a laboratory concept-proof.
The pilot production line is arranged into a U-shaped layout with modularized manufacturing cells that can respond rapidly to individual requests. Through intelligent controls technology, customer orders placed with different product configurations, colors and signatures are placed in the production queue for job scheduling. 3D modelling technology translates each individual customer order into specific commands for each manufacturing cell to re-configure itself according to the requirements of the job. Advanced management systems automatically schedule other necessities such as raw materials and machining time-slots. After all components have been manufactured to order, robotics took care of the final assembly, testing, and quality inspection steps. An AGV then took the finished product to an auto-printer which acted on instructions from the central control system to print the customer's personalized signature onto the product. A final robot then packaged the product and submitted it for delivery. The entire production process required no manual labor.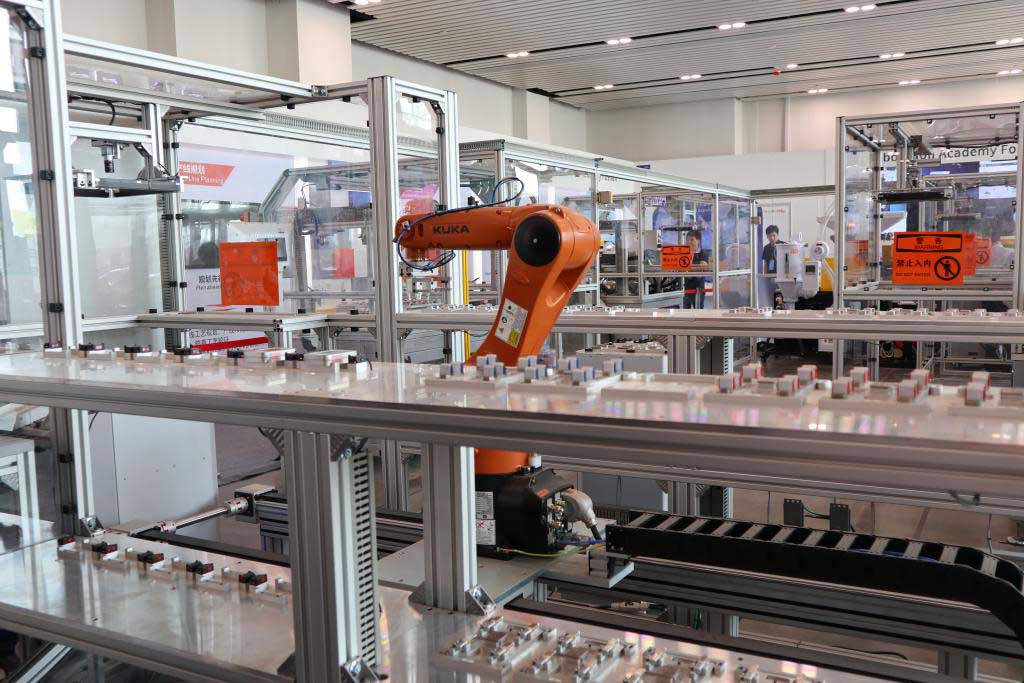 A fully-automated, fully-intelligent and mass-configurable production line of this level is a true marvel. As its heart is a high-precision MJ (Minijet) series injection moulding machine made by Chen Hsong, which took care of the critical production and assembly of the final enclosure of the finished product. The Minijet machine was equipped with a German-made Cbmold® advanced controller, which came with industry-standard connectivity as well as advanced management features such as fingerprint authentication and energy management. Real-time data is communicated to and from the central system via an industry-standard OPC UA connection. As a result, the entire production process for customized USB flash drives – from the injection molding, robot pick-up and assembly, to visual inspections and finally via AGV to the next cell was perfectly orchestrated.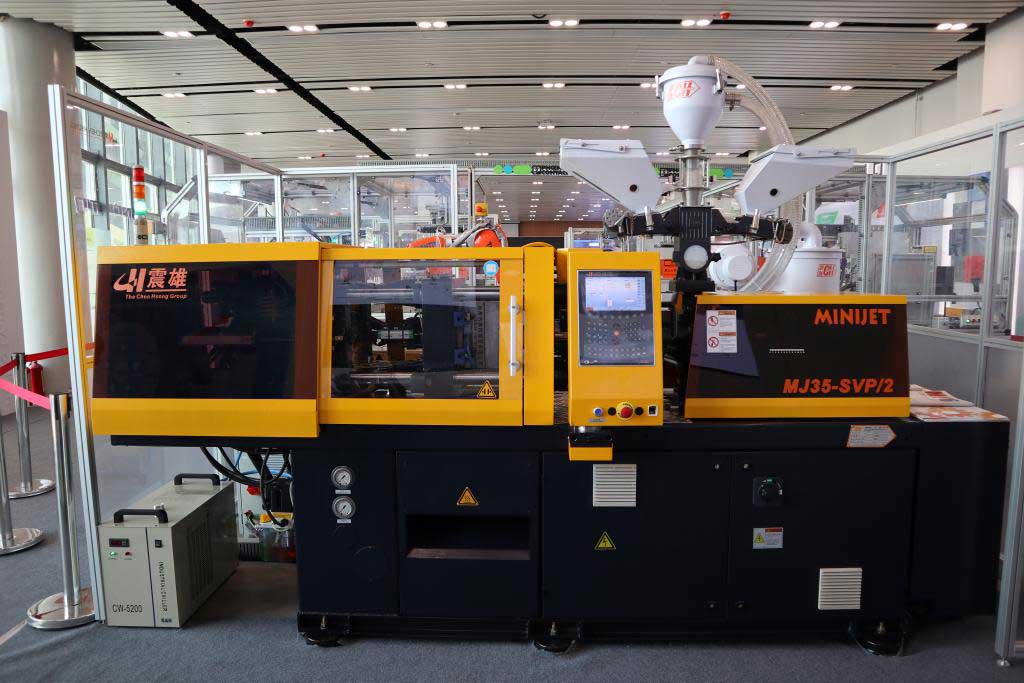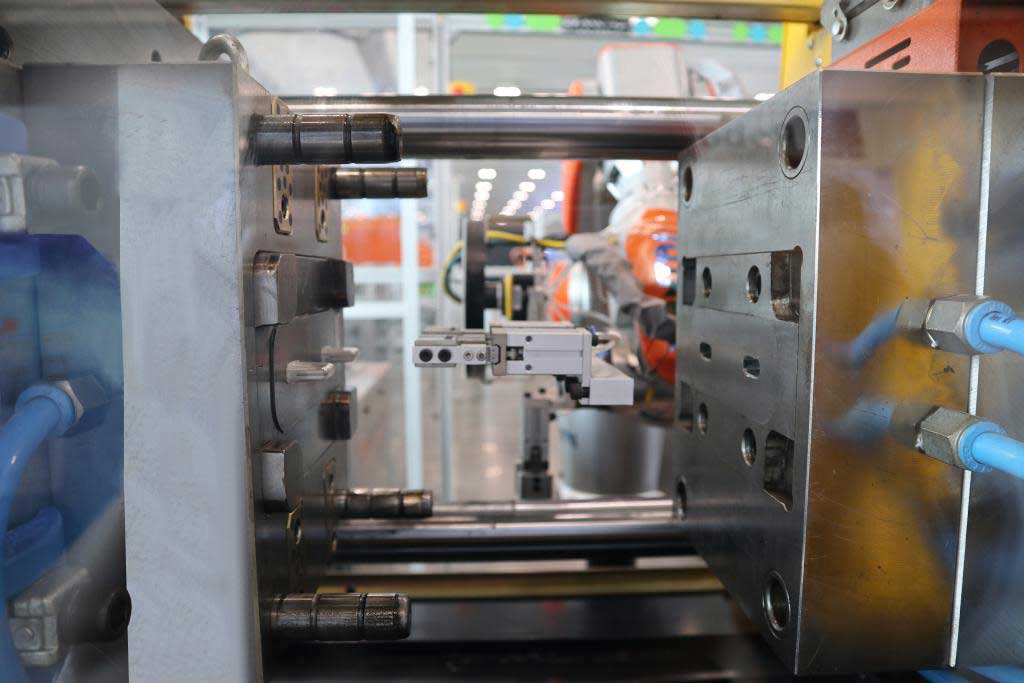 Now this is REAL "Industrie 4.0!" The entire pilot line rooted on a Chen Hsong injection moulding machine as its core, with all auxiliary processes converging into the center, coupled with support technologies such as a cloud platform, automated logistics, robotic assembly, auto-printing, automated detection, automated packaging and labeling. What was displayed was a perfect application of advanced technology in an industrial environment, with small-batch-size highly-customized manufacturing, virtual reality and augmented reality, fine-grained energy management and digital manufacturing. It represented China's foray into the realm of world-class intelligent manufacturing, and it signaled the transformation of "Industry 4.0" from a mere conceptual jargon to actual, practical commercialization.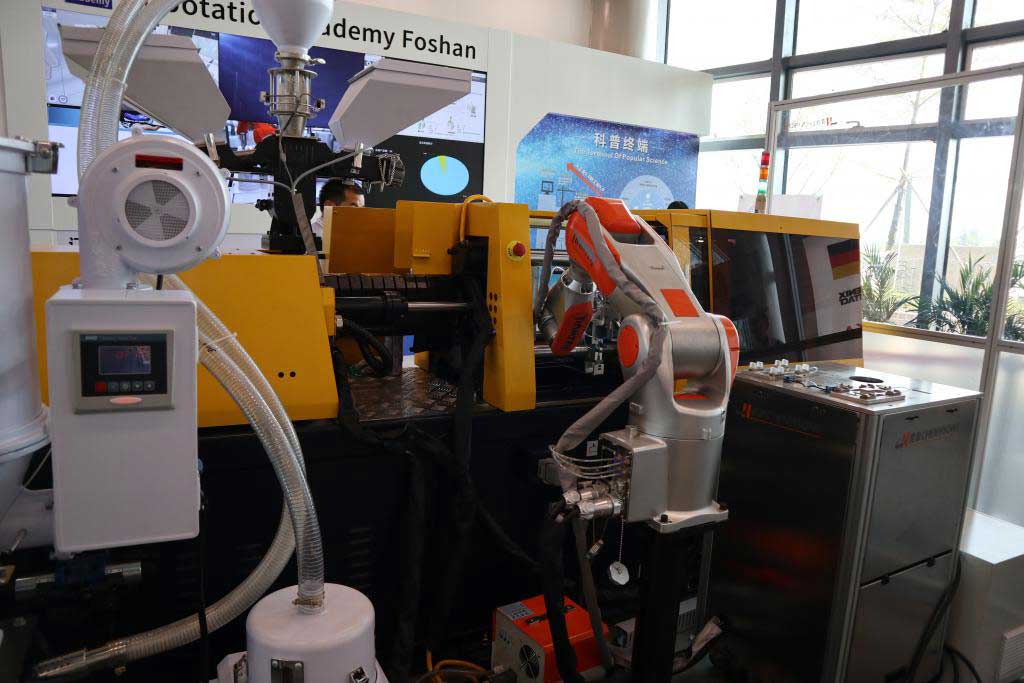 Intelligent production lines rely on perfect communication between its many cooperating parts. This requires a level of stability in all equipment that surpasses previous requirements. The "life-blood" of "Industrie 4.0" is data, and information, without which there is no intelligence. In this aspect, the Chen Hsong injection moulding machine showed its true colors by performing perfectly as the heart of the production line while simultaneously orchestrating, and cooperating with, the multiple sub-systems that form a coherent whole. Needless to say, that can only be the result of relentless investments by Chen Hsong into intelligent networking technologies over a period of more than a decade. All the years of investments are now bearing fruit, as "Industrie 4.0" graduates from incubation into actual commercialization, ready to change China manufacturing, and perhaps the world!
But it also showed one more thing – that Chen Hsong cares.
You may also be interested in the following