Chen Hsong and Arçelik in Worldwide Strategic Partnership
Appliances giant Arçelik (parent company of the BEKO brand) CEO Hakan Bulgurlu visited Chen Hsong in Hong Kong for a worldwide strategic partnership.
Following are his views on Chen Hsong.
Arçelik is a leading home appliances manufacturer with a history of more than 60 years. We have 20 manufacturing facilities across the globe, selling in 145 countries, and more than 50 million appliances every year. Each day, we continue to expand our global footprint with our well-established brands that are leading the market in places like South Africa, Poland, Turkey, Romania, UK, Pakistan and many more to count. In the highly competitive European market, our BEKO brand has been the fastest growing brand since the year 2000. We are especially proud of our strengths in the UK, where one in five appliances sold are actually BEKO appliances.
Today, Chen Hsong is one of our main business partners that we use to strengthen our competitive edge even further.
Innovation Giant
We have a strong culture of innovation that sets us apart from the competition. We actually focus on technology that can have an impact today on our consumers' lives. To achieve this goal, we invest a huge amount in R&D and we are constantly innovating. In fact, our focus on R&D has brought us a spot at the top 100 companies in the world in terms of patents that are issued and compiled by the World Intellectual Property Organization.
Innovation is a process that yields results only through collaboration. Here I want to emphasize and appreciate our strong partnership with Chen Hsong. It has been a great experience working with them since the year 2005 as one of our key business partners. Chen Hsong offers cutting-edge technology with its high quality, durable, sustainable, digital and safe injection moulding machines. Over the past decade, we have made use of Chen Hsong's expertise in our global manufacturing network from Turkey, Pakistan, South Africa, Russia, and in fact all across the globe.
Today, Chen Hsong is one of our main business partners that we use to strengthen our competitive edge even further. Our business depends on the speed and agility of our suppliers. In addition, cost competitiveness and the right specifications are critical.
For instance, Thailand has become a key production hub for us today. When we started manufacturing in 2016, we had no idea we would succeed from ground-breaking to production in 12 months. Chen Hsong helped us greatly in being on time, and shipping products on time.
We will next be using Chen Hsong's technology in Pakistan, a market where cost competitiveness is critical. After this, we are looking to use their equipment in Romania, which is our first "near-dark" factory. In this plant, we will be focusing on completely-data-driven manufacturing systems, where we will depend on Chen Hsong's innovations for a digital factory.
Respecting the World, Respected Worldwide
We see them as a trusted and valuable partner, as both companies take a very strong approach towards sustainability. At Arçelik, our vision has been — "Respecting the World, and Respected Worldwide."
Sustainability is at the heart of everything we do. In fact, we treat sustainability as a business model as opposed to a nice-to-have. It colours all our operations, from our sourcing, to the materials we choose, to product design, and all our recycling programs. We deeply care about our environment and we strive everyday to minimize our impact.
We try to make the right choices for our planet. We introduce high-quality, efficient, affordable products that meet the highest environmental standards. To do this we depend on our suppliers and our partners as well. We have an ambitious goal — that is, to be carbon neutral by 2025.
Like us, Chen Hsong is a purpose-driven business that works passionately to protect and preserve the environment. I am glad to say that using energy-efficient and low-carbon solutions that Chen Hsong brings gets us much closer to our goal of being a carbon neutral company.
Chen Hsong 60th Year Anniversary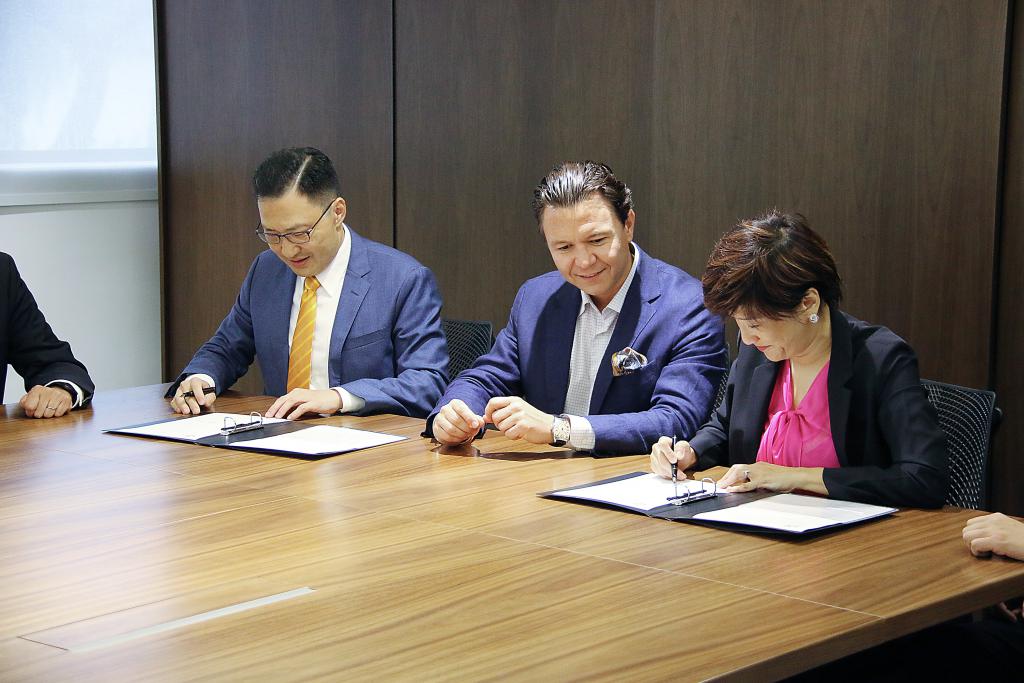 Finally, and most importantly, I would like to say a few words about Lai Yuen Chiang, Chairman and CEO of Chen Hsong. Over the years, Lai Yuen has become a trusted, close friend. I have to say that she is one of the leaders I admired the most and I have taken example after her. With her relentless drive on innovation, she has made Chen Hsong a purpose-driven business that is constantly changing and evolving.
I want to also use this opportunity to reiterate our partnership with Chen Hsong, which I know will continue far into the future. As we grow globally, we need and rely on partners such as Chen Hsong.
I also want to use this opportunity to congratulate them for their 60th year. May you succeed in the next 60 years to come, and thank you for having me here.
You may also be interested in the following