Injection Molding of Very Large Crates With The Two-Platen SM6500-TP Injection Molding Machine
In Israel, the European market leader in the manufacture of large crates and boxes is employing more than 10 of our SM6500-TP Two-Platen injection molding systems to manufacture 620 litre capacity crates out of PE with an added foaming agent.
The shot weight is an impressive 36.5kg, and using the SM6500-TP Injection Molding machine powered by the SVP/2 Servo Drive and Beckhoff controller on an EtherCAT digital main bus, at a clamping force of 6,500 tons and employing the G1 Injection Unit the customer is able to achieve a yield of over 99% and a cycle time of 280s.
In this very demanding large-scale injection molding process, our customer has been able to achieve these excellent results since 2014 by using our technological solutions to meet their strict injection molding requirements.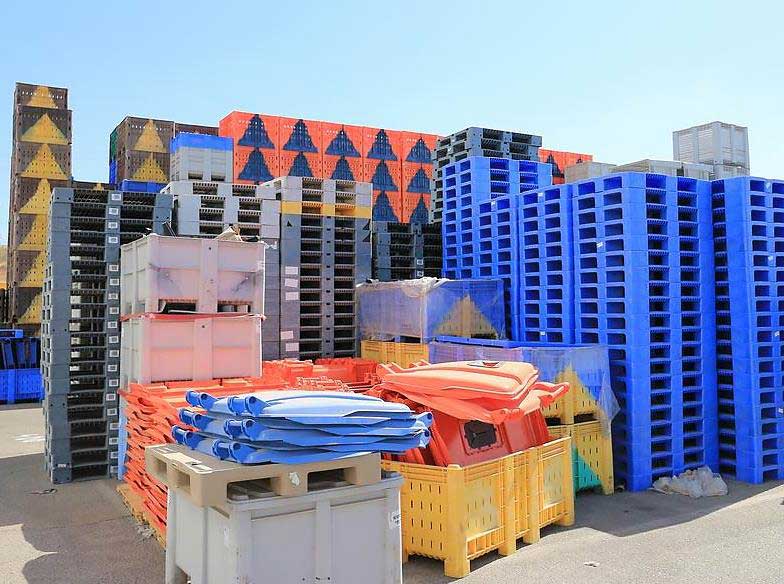 Machine Details
Type: Two-Platen

Year: 2014

Clamping Force: 6,500 tons

Power Pack: SVP/2 Servo-Drive

Controller: Beckhoff

Main Bus: EtherCAT™ digital

Injection Unit: G1
Operator Details
Country: ISRAEL

Location: Be'er Sheva

Number of Machines: 10+

Status: Market leader in large crates and boxes in Europe.
Part Details
Part: 620L Crate

Resin: PE with Foaming Agent

Dimensions: 1.2×1.0x0.74m

Product weight: 36.5 kg

Cycle Time: 280 sec.

Yield: 99%+

Op Mode: Fully-automatic
You may also be interested in the following